Oct 05,2018
18 YO Bruce Sheppard Begged Us For A Big Titty Milf Ms. Sofia Dimarco
173934 views
100%
0%
Check out our new guy Bruce Sheppard. Man this guy is as good as it gets! Standing at 6'5" and with a build like that at only 18 years old is something you just have to see to believe. When Bruce first met Sofia Dimarco, his young eyes lit up. We took notice and pulled him aside to see what was up. Bruce was a bit nervous and when he saw milf Sofia, he suddenly felt at ease. He asked us if it would be possible for him to shoot with her first. This wasn't part of the original plan, but when this giant teen is looking you dead in the eyes with his blue eyes, you just say yes. And boy are we glad we did. Ms. Sofia took VERY good care of our boy and instantly put him at ease. As soon as Bruce had his head buried in this milf's E cups (yes, I said E) he just couldn't keep them out of his mouth. Sofia couldn't keep young Bruce out of her mouth either... Bruce couldn't believe how good she was with her extra sloppy blowjobs.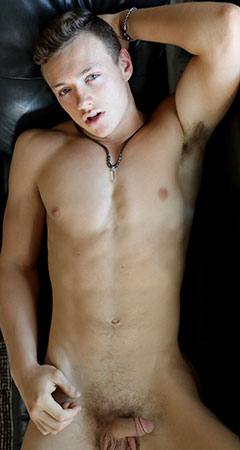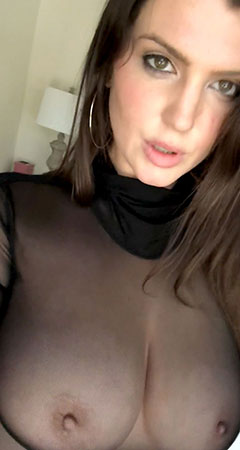 Batest

-

10 months ago
Bruce is hot and a good fcuker would like to see more of his head and less of his ass, it would be good to see him cum while still in her
ormc45

-

1 year ago
More Sofia please! She was amazing! Dirty girl ;)
mjpeters01

-

1 year ago
Don't like their camera style. Only saw about 15% of the blowjob because of her hair in the way. The money shot was like taken at an odd angle. I have seen other videos the same way. Coulda been a great video that's mediocre at best. C-
wwwest

-

1 year ago
Way too much closeup shots. We want to see the whole man, not just a dick inserted into ass/vagina/whatever. And his reactions too!
Cornopean

-

1 year ago
More or Bruce and other similar guys please. Nice cum scene.
Sbeers3333

-

1 year ago
hot hot hot
jinmichaels

-

1 year ago
couldn't see his body or face when he was in missionary of doggy.... kinda disapointing
frogman12

-

1 year ago
This young man is a specimen! Can't wait to see his HGF career!
supers

-

1 year ago
bruce giving this broad false flattery
Felipeg5

-

1 year ago
She ain't even cute. Replace her please.
nQyeJJvHUrgF

-

1 year ago
I love this new trend of bringing in 18 year old guys, keep that up!
damalulani

-

1 year ago
such a cutie!
tenuous6

-

1 year ago
What a stud, and cute too. Can't wait to see him dominate some of the tinier girls too. The height and size difference will be really hot. Maybe some guys too over on Gayhoopla... :D
joecravin

-

1 year ago
Big tits on a fat girl don't count
damalulani

-

1 year ago
NEED.THIS.NOW!
fishoilOMEGA

-

1 year ago
Wow Bruce Sheppard looks AMAZING! I love me some big titty milfs like Sofia too. She seems like the type of no games woman that I'm into.
joecravin

-

1 year ago
This would have been hot if you didn't cast a fat woman from the trailer park!