Blonde bodybuilder jock Aaron Tigger is BACK and boy do we have a surprise for him! Ultra curvy bodacious babe Summer Saunders just hit the HotGuysFUCK set and she is a SHOWSTOPPER. Huge cans and big round, brown ass... the tan on this dreadlock beauty is just the icing on the cake. And yes, the dreads are real! Everything about Summer is real! We always love it when Aaron comes to shoot. This young all-American stud always gets better. Having some HGF experience now made it easy for him to properly lay down the pipe on new girl Summer. We could look at these two all day.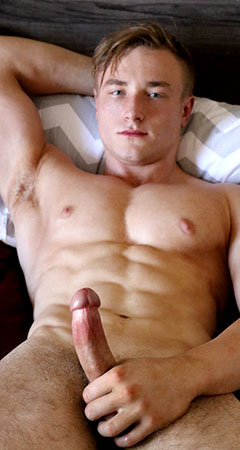 rl0008

-

7 months ago
WHEN IS SHE COMING BACK ?
bx7675

-

7 months ago
The director needs to star. Literally got off harder to him fucking.
JasonBeck

-

7 months ago
@wdcaosini-First ad is Andre Willis; Second is Travis Youth.
wdcaosini

-

7 months ago
who is the guy in the ads
GgSyT4hmAfft

-

7 months ago
i agree with Jason it's time to see who this director is
JasonBeck

-

7 months ago
As for the epilogue, if you are going to keep indulging in the talent pool Taylor-just do a full scene already please, FACE included.
JasonBeck

-

7 months ago
Unfortunately with bulking up, Aaron lost his best feature...his super defined abs. Not one of his better scenes either. Summer looks great tho.