After over a year hiatus, Alan Cooper is BACK! This handsome, all-American stud has been a busy boy! Alan remembered how much fun he had his first shoot and had been trying to get back out to see us but with two jobs and school, it just wasn't possible. Now that life has slowed down a bit for our young gorgeous lad, when he gave us the call, we got him on the next flight out. Jazmine Garcia loves herself a good old fashioned, blue eyed, white boy. So when we showed her a picture of Alan, she was damn near licking her chops. That chemistry rolled over into their scene which was filled with plenty of passion and pleasure. Enjoy this hot young couple having a raw, organic, steamy experience for you all to enjoy. We know they certainly did.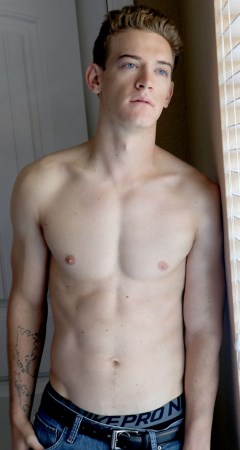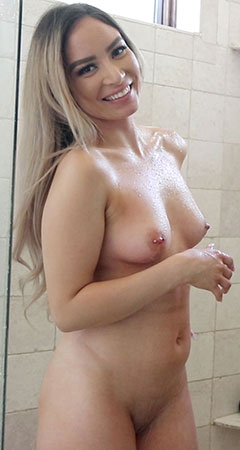 maxi81

-

1 year ago
Not good that she interrupted that hot missionary but at least they moved to a bed which is more comfortable. I followed Alan back in his webcam days and he still looks hot. Angles could've been better such as more wide shots. Overall great scene.
Joeyact111

-

1 year ago
i dont really like the angels camera man filmed this whole film. I noticed for the recent movies weren't filmed as professonal as the old ones. I'm sure the producer will know what I meant. Please give the camera man some proper trainings!!!!!!!
Snarberry

-

1 year ago
Who else was disappointed when her tits weren't even half the size of that bra...
rHyp6bAEf

-

1 year ago
less condoms and more creampies dripping out. Would even be better to watch the guy eat it out of her and feed it to her.
CFY5CTxnQuiR

-

1 year ago
Loved the fingering shots though!
CFY5CTxnQuiR

-

1 year ago
She kinda ruined the scene by stopping it and changing everything including the cameraman and her enthusiasm. Felt sorry for the guy.
damiendoorgen

-

1 year ago
I agree. Bareback and creampie and less cameraman talking. Just start with them making out. We get it the camera man is in love with the guys but his comments are weird.
jggraham

-

1 year ago
Yes, jinmichaels!! Thaaaank you. I mean, it doesn't have to be EVERY video, but you never do it. And it kinda sucks for those of us who like it.
Sammyo91

-

1 year ago
Why is this preview half focusing on the washes up leathery sea hag instead of the hot couple fucking? Get the original camera man back
jinmichaels

-

1 year ago
you guys need to start doing bareback creampies and once the guy pulls out show it dripping out