Nothing better than a warm welcome with some BIG shot cock! That's exactly what Carson Clout gave busty new teen babe Dolly Stone. This girl has some serious skills. She can deep throat like there's no tomorrow. Dolly would get all of Carson's big dick down her throat then just sit there and wait till she ran out of air. H.O.T.!! Carson thanked us several times for lining him up with Dolly. He even admitted that she was the type of girl he would typically go after in his personal life! Glad we could link you two up! Dolly was definitely in to Carson just as much as he was in to her. Don't believe me? Well just look at the way she twerked on that big pole of his! These two had a blast fucking each other's brains out.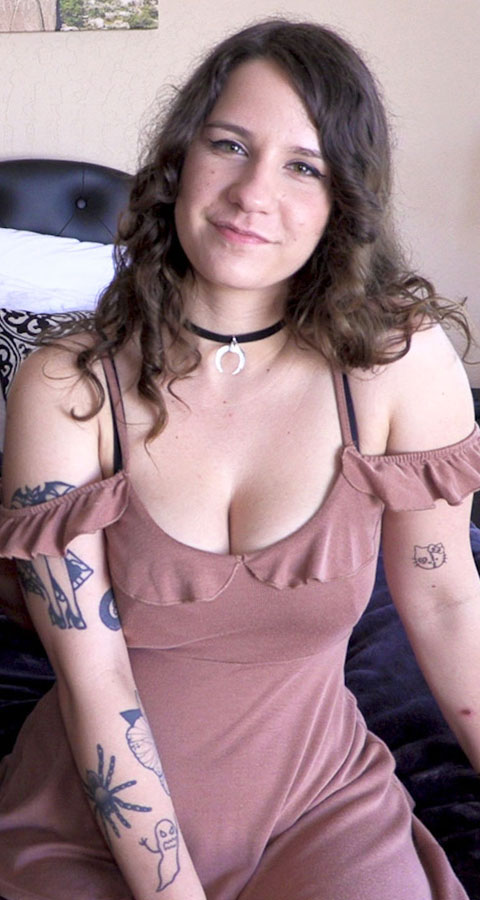 texaslifter

-

3 months ago
We hope Carson becomes a regular on this site. Beautiful!
MrLover

-

3 months ago
please more from her.She is amzing
GgSyT4hmAfft

-

3 months ago
JasonBeck and everyone else's comment about TooHard is fair. I've been thinking about canceling bc the ads are over done, you advertise it everywhere, broaden your ads OR stop all together.
nQyeJJvHUrgF

-

3 months ago
Agree with both bill2008 and herbie910- the ads are having a diminishing return, and amandeep needs to shut the fuck up.
Amandeep

-

3 months ago
I want to see diego cruz, mario cortez, Nic rivers back please bring them-back they are real studs
JasonBeck

-

3 months ago
I agree bill2008. It makes a person resentful of the product because it has taken over everything.
herbie910

-

3 months ago
Shut the fuck up amandeep
JasonBeck

-

3 months ago
I'm hoping Carson will be a "Long Timer" here. He's really great. A pairing with Clara or Savannah would be super hot.
JasonBeck

-

3 months ago
I love Carson. I think this video is great and I love this site but I find myself disappointed. Disappointed because this site doesn't respect its paying subscribers enough to leave advertising out of the videos. When is enough enough with Too Hard? We're already clubbed over the head with it everywhere. Could you at least have the decency not to derail the integrity of the actual videos we come here for and pay to see? I'm begging you guys to be better, to do better by your subscribers and fans. Please.
Amandeep

-

3 months ago
Please dont bring him back he is not hot