Oh yes! We could sit back and watch superstar Kaleb Bell crush pussy all day long. This guy just knows how to FUCK! Autumn Payton was really looking forward to fucking Kaleb. Their energy and chemistry vibed as soon as they said hello. Those good vibes of course rolled over into the bedroom and left both of them with a huge smile on their face! SPOILER ALERT: Autumn had more than just a smile on her face...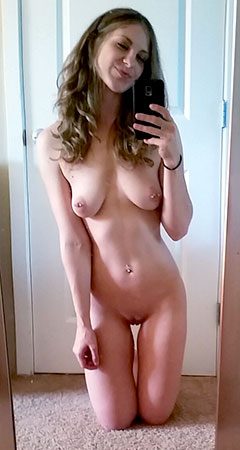 QueenIsh

-

2 weeks ago
Is there going to be more of him?? He is THE BEST on this site! Did he start an Only Fans??
boyboybl

-

9 months ago
i wish the camera can shot his whole body with his face when he cum
Swimmer99b

-

11 months ago
I hope this isn't his last video we see
Swimmer99b

-

11 months ago
Oops someone forgot how to put a rubber on right
tJTkxYFD2Uc7

-

1 year ago
I wish the guys removed their underwear before licking the girls out, as the views would be incredible!
mnmedia

-

1 year ago
More of Kaleb please!
Hotnopolis

-

1 year ago
He's so hot I want more of him
metaldevilmc

-

1 year ago
Kaleb is like a wwe wrestler with his movesets. Double armed pullback doggy style, upside down blowjob, standing missionary. Hits all the same marks. Keep the good work Kaleb
KalebBellFan

-

1 year ago
Kaleb fucks these hoes the best. Bring him back from more!!!
JasonBeck

-

1 year ago
It's amazing that even right off the bat, Kaleb Bell nailed his first video. This guy is an all-star. Autumn Payton is also perhaps one of the best looking girls I've seen here and they make for a really sexy coupling. Great scene!
quentb

-

1 year ago
For Kaleb being as hot as he is, this was so underwhelming. Wtf is going on with your camera crew? It honestly seems like you guys are in a frat house and you're only worried about documenting these escapades for the guys themselves instead of us.
pPRebrEtmGm

-

1 year ago
so sexy, i like when caleb pre cums. call,, pls. kik me: garycruz444, let me give ya a nice bj
maxi81

-

1 year ago
I think the scene would've been hotter if there were shots of the classic missionary from the back and an aerial angle. But that missionary was too short and rushed to show anything hot. This scene just didn't do it for me but cute guy though...
sXvgjBvgEpJv

-

1 year ago
No ass shots or missionary from the back? This is disappointing. There was more focus on the girl than the guy.
Reesinhd

-

1 year ago
Fucking beast he puts it down every time
jko122

-

1 year ago
There's just one word for Kaleb: amazing! Bring him back soon ...
pPRebrEtmGm

-

1 year ago
kaleb, kik me: garycruz444, i wanna suck your cock
KalebBellFan

-

1 year ago
This is great, Kaleb started out as fan and now is the top stud at HGF fucking hoes. This is definitely his time to rein supeme in all the best pussy, more of Kaleb please!!!