Dec 30,2019
Beefy Drew Jeffrey Loves The Pink Pussy On His First Redhead Jane Rogers
41494 views
100%
0%
This was actually Drew Jeffrey's first scene ever filmed for HotGuysFUCK. He was definitely nervous and just by watching the trailer, this is obvious. That's perfectly normal though! Having sex in front of others and on camera isn't for everyone. Fiery red head gypsy chick Jane Rogers on the hand LOVES to be watched and because of that, is a GREAT girl to pair with those 1st timers. Drew admitted that Jane was his 1st red head as well! He said he's never seen a pussy that pink before. Here's some advice Drew, when your nerves start getting the best of ya, just look down at that tight, pink, pussy gripping on to your military cock and all will be just fine. Oh and most importantly, don't forget to take your TOO HARD!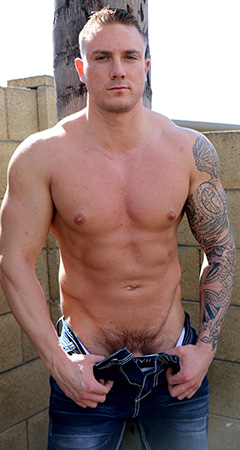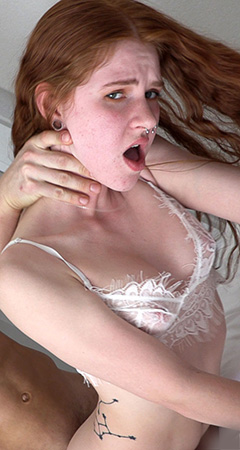 Amandeep

-

4 months ago
We wang to see nic rivers back
Amandeep

-

4 months ago
Somehow can you guys bring kellan hartmann back
JasonBeck

-

5 months ago
At the very least, can we please not have Too Hard plugs IN the videos? You are really stretching the limits of what's acceptable in a paid subscription. It's not fair to your subscribers and it's asking way to much.
JasonBeck

-

5 months ago
Now that the dust has settled and all of the 2019 videos have been released, I'm naming Ricky Owen & Natalia Cross as my personal scene of the year. Best guys are Ricky, Carson, Travis, Amari, Rico, Kaleb, John, Kent, Jayden & Channing.
sahorny

-

5 months ago
Would love to see more of Kaleb Bell, Ty Jason, Brandon Parker, Bruce Shepherd, Calvin Skinner, CARSON CLOUT, Clay Anker, Jake Davis, James Manziel, Ricky Owen, Rob Burry, l, Josh Hartnett, Max Markoff, Mickey Noel, Rndy Reno, Sean Polo, Sebastian Hook & Will Molina. Also if you could look up on Instagram Braydanifould. He would be an awesome addition if you could sign him.🥰🥰🍆💥💦
Amandeep

-

5 months ago
I love how you guys shoot the videos without any cut and show us everything we want videos like that
Amandeep

-

5 months ago
We want nic rivers back please
Amandeep

-

5 months ago
We want nic rivers back please