Fuck! That was hot. This scene has it ALL! Including a naughty behind-the-scenes hookup with one of our production assistants and miss new booty Angelina Colon. Simply put, she couldn't get enough dick... and just to clarify, we aren't saying George Gomez was inadequate. He's our buff new beefcake and he loves to please! What we will say is that it's possible he just wasn't ready for this pussy. Angelina is gorgeous. Her DD+ tits and massive 45"' ass are enough to make any man bust a load quick. Enjoy all the HOT mischief in this one. Side note: Who wants more appearances from our horny Production Assistant??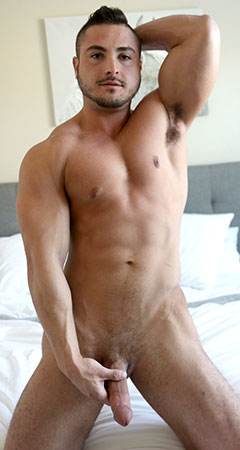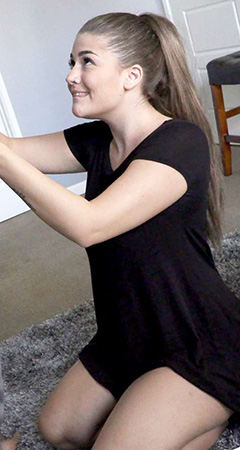 socrates1

-

7 months ago
More for the PA
hungvegasbb

-

10 months ago
Fuck I love big dicked muscle tanks who can be a nympho for a huge str8 bodybuilder. One of the fw guys
Alpaca

-

11 months ago
production assistant next time plz! so damn hot!
jinmicahels

-

1 year ago
Show the production assistant's face next time!
Skulkarni1980

-

1 year ago
Oh I wish I was that rubber
Verena

-

1 year ago
Both have a great body. Very hot that he came by coincidence as it was so hot for him :D
alex20010626

-

1 year ago
Production assistant was so freaking hot. Bring him back again.
metaldevilmc

-

1 year ago
Please focus more on youthful looking guys with fit bodies. There's plenty of "husky" looking guys already. More in the vein of Kaleb Bell please! He's rocked all his scenes
KalebBellFan

-

1 year ago
Kaleb Bell would have fucked this hoe better, just saying. Bring him back please
dutchflier

-

1 year ago
More full-figured women like this please. Super hot
metaldevilmc

-

1 year ago
no
Hudson2647

-

1 year ago
🤦🏻‍♂️
Blackstall62

-

1 year ago
Production assistant was the most interesting part Lmao. Maybe we can get a secret menu vid with him
samchapman1

-

1 year ago
bring back Heather Kelly
Jvladi

-

1 year ago
Boring