Jan 04,2019
Ben Dawson Fails Trying To Fuck Natasha Diamond So Collin Simpson Steps In
97434 views
100%
0%
We are only human. Ben Dawson saw one of our HotGuysFUCK videos on our PornHub Premium channel and fell in love with our all-natural amateur babes. He saw our support email at the end of the clip and thought to himself, "I'm hot enough! I should be fucking these girls on camera!". Ben was right. With his ripped yogi body, fun curly hair, awesome body hair, and decent cock... He was hot enough! So we gave him a shot and flew him out. This guy hit the freakin' JACKPOT by landing a chance with new girl, SMOKE SHOW, Natasha Diamond. What an opportunity! Now it's showtime. Ben is confident and collected during foreplay, then starts getting camera shy when it's time to fuck. We told them to take a break and gave Ben our best advice, tips, and tricks to be able to relax and really enjoy it. After all, sex is MEANT to be ENJOYABLE first and foremost. Can I get an AMEN? After several attempts and appropriate breaks between each, it was time to call it a wrap for the day and give it another shot in the morning. After all, many of our models are exhausted from traveling and lack of sleep due to catching early morning flights. So maybe a good night's rest would get Big Ben back on track and release his true all-star potential. That was not the case here. To our surprise, when we arrived back at the house in the morning to shoot, Ben was gone. He had gathered his things and scooted in the night. Eventually, we were able to get in contact with him. He apologized and simply said having sex on camera just didn't turn out to be his thing. Thanks for the honest and genuine answer Ben! Totally understandable! However, some people are MADE to be in front of the camera. One in particular is Collin Simpson... and he SHINES in the spot light! With only half of Natasha's scene done, our superhero Collin literally CAME to the rescue... But first he splits Natasha's tight pussy wide open revealing that she clearly loves monster cocks like Collin's.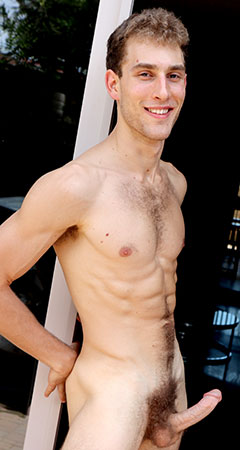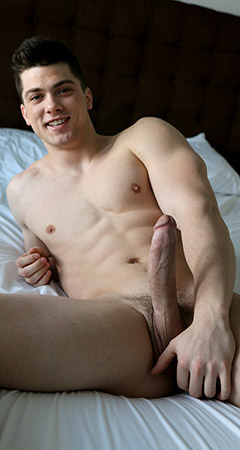 maxi81

-

1 year ago
Ben was hot with a ripped body and I give him credit for trying his best though.
Snarberry

-

1 year ago
Man if I was this chick and signed up and got this guy I'd be choked
finnbalor

-

1 year ago
damn that shot of Collin walking from the pool to the couch is killer!
ws4kLWhNGA

-

1 year ago
Porn fans these days are ungrateful as hell. 15 - 20 years ago people had to spend $50 on a DVD in which there was no way of knowing the quality of the movie. Now you get everything thrown at you, suddenly everything's not good enough.
nQyeJJvHUrgF

-

1 year ago
I like how they don't throw out the footage when the guy can't finish, and they do something like this instead. I like anything that kind of shows behind the scenes. And I disagree with the last comment, I think Ben's hot.
sXvgjBvgEpJv

-

1 year ago
WTF? This guy is not hot! Who's picking these duds? Can I get a refund for this week? When you don't have a hot guy available just use DocTayTay. I'd pay for a membership if he had his own site.