Would you check out the rack on our new babe Kelsey James... Sound the alarm, we have a BABE ALERT here folks! Kelsey is actually a big fan of HGF and in particular, Collin Simpson. So when she submitted her pictures and confessed her desire to be piped out by big man Collin, it was a no brainer for us to get Kelsey on the next flight out. Once we got Kelsey here and she finally laid eyes on Collin for the first time, she lit up like she just saw a movie star! Well I guess Collin is a certain kind of star... a PORNSTAR that is! Before the scene starts, Kelsey has one final request for Collin, and that is to be easy on her. Does Collin follow the rules or give Kelsey a signature Collin Simpson HGF fucking like she has seen him do time and time again? Watch to find out ;)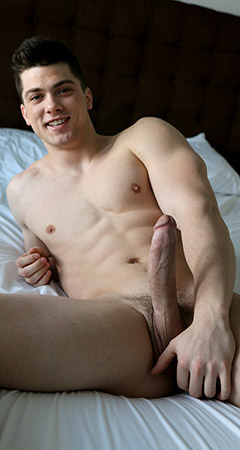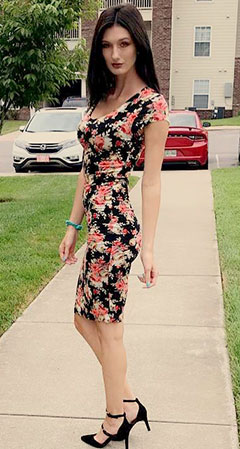 Dameon

-

11 months ago
Where else can i find Kelsey? Besides SDaddy and HGf? Paid sites only
bbfucksalot247

-

1 year ago
By far Collins hottest straight scene. I do prefer to watch him with chicks since Im straight. I do love a huge squatters bubble butt gets my cock rock hard, but anything less does nothing for me. Watching other big dudes fuck gets me horny to fuck
nQyeJJvHUrgF

-

1 year ago
Let's make the fantasy Collin describes at the end happen, id love to see a girl rim him and tongue his balls while he jacks off!
Storyteller182

-

1 year ago
Not a fan of hearing direction during the scenes "next position" "next" "go ahead and cum" - it really kills the realism and i feel like it take them out of the moment too
Reesinhd

-

1 year ago
No point of Colin with a shitty cumshot at the end
dickie83

-

1 year ago
YES!!! More Collin, please!!! :D :D
MLangley1107

-

1 year ago
I don't like this girl. Dead fish
malelookingfun

-

1 year ago
Nice ! more of this girl !!!! does the guy have too much sex in this real life, as he does not cum much. In contrast, does she has too little in her real life, as she cum alot, and was easy to cum.
damalulani

-

1 year ago
Collin can just sit there and laugh for an hour and I'd still watch.
tiberian

-

1 year ago
yet another video featuring collin .getting bored of him. he may have a big dick but his cumshot is poor as usual