Diego Cruz is one hot muscle stud. This gorgeous young bodybuilder graces us with his presence once again... Mostly because he missed fucking our hot, freaky babes. So when Diego hit us up looking for some prime pussy once again, we knew EXACTLY who to call. Tiny teen, Ashley Daniel of course. She's that fun-sized fantasy girl that will be squirting on your dick by the end of the night. We knew Diego would appreciate this hottie and boy did he ever! Ashley was especially pleased with Diego's big fat cock. She admits that she loves a big dick... and knows what to do with it. The pussy is so good that Diego gets lost in a trance and creampies our girl! You are both a couple of freaks!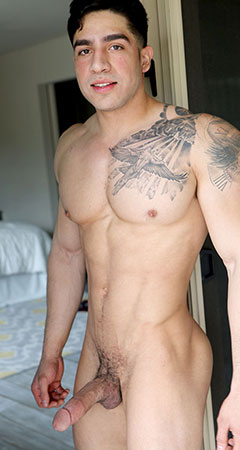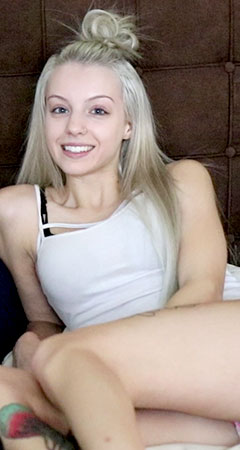 Amandeep

-

5 months ago
We want him back
uberman78

-

1 year ago
booooooo!!
cwK3Ac8rSDw3

-

1 year ago
btw: 1) Diego Cruz is hot as always. Thanks for bringing him back. 2) If its possible, if you're going to do a creampie video, have the guy wear no condom in order of that creampie video to have a creampie in that video.
cwK3Ac8rSDw3

-

1 year ago
I agree with nintendaro, it'd be really cool if you guys could try out the girl-point-of-view during some scenes. Its really hot to see the stud's facial expressions as well as his chest, arms, body, etc, as he's fucking her.
gomez93

-

1 year ago
this guy is so hot
nintendaro

-

1 year ago
I don't know if the admins are reading the comment but i d like to try to ask something. Could you try to make a female point of view? I have always dreamt something similar but on the internet there is nothing. Please
sXvgjBvgEpJv

-

1 year ago
Cum shot or not, this guy is fucking hot and you should bring him back over and over and over again.
darkmatter23

-

1 year ago
That's what I'm saying. Lots of videos here where they could not even show the cum...because the guys couldn't cum so they fake it.
teff91

-

1 year ago
Oh man, he didn't or he couldn't even cum ... you can see when he pulls out at the end of the scene - there is nothing in the condom except his flaccid cock. Dude can't stay hard - maybe he could if he was paired with a guy.
tiberian

-

1 year ago
Creampie is a sexual act, commonly featured in pornography, in which a male ejaculates inside his partner's vagina or anus without use of a condom, resulting in visible seeping or dripping of semen from the vagina or anus. Wikipedia
darkmatter23

-

1 year ago
Another one of those fake orgasm videos again.
Swimmer99b

-

1 year ago
Did you edit out like an hour of footage? Was it bad?
CFY5CTxnQuiR

-

1 year ago
Creampie is anal sex! I knew something was different here cause the cameraman wasn't filming the actual fucking much! I would have liked to have seen more of the anal fuck though. I love anal the best! Girl is ditzy, guy too quiet
hotnopolis

-

1 year ago
where did he get those pants from love them
tiberian

-

1 year ago
THIS IS NOT A CREAMPIE VIDEO HE IS WEARING A CONDOM CREAMPIE IS THE EJACULATION OF SEMEN INTO THE VAGINA. THIS IS NOT POSSIBLE WHILE WEARING A CONDOM
Ciccioamico

-

1 year ago
:-(((((
Bub159

-

1 year ago
This guy is so hot! Can't wait for this scene