Finally! Thank goodness we get some of the silky smooth BBC Xander Jordan around here again. One of the most beautiful black men we have ever seen, this jacked stud is one of a kind. Not only does he look good, but he FUCKS ever better. Lindsey Alan has had some BBC cravings and let us know about these desires before she flew out to shoot. Well... what did we do? We got her the hottest BBC we could find! These two were VERY pleased when they found out they would be fucking. Lindsey's face lit up and Xander's cock imprint in his sweatpants grew as he stared at those big natural tits and PAWG wooty. What we didn't see coming was how much of that huge cock Lindsey could take! We literally had to scrape our jaws off the floor when we yelled "cut" at the finish. Xander pounded that pink pussy like it was the last one he would ever fuck! Phew! Thanks for sharing guys!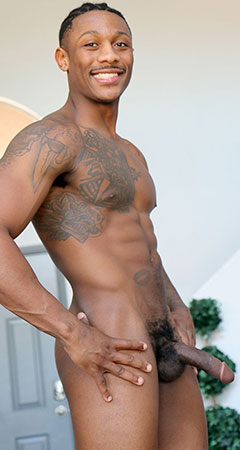 mtWb5Dnb84

-

1 year ago
daddy
HungBiHungry

-

1 year ago
I need a horse hung black stud to have his way with my straight masc desperate ass
Meowla13

-

1 year ago
MORE OF HIM!!!!!!!!!!
fpZkR5scQ

-

1 year ago
Doesnt work the video
Ilman25

-

1 year ago
The video is jumping all over the place and doesn't work
fpZkR5scQ

-

1 year ago
Video doesnt work
pornstar1940

-

1 year ago
This guy must get LOTS of white pussy!
CFY5CTxnQuiR

-

1 year ago
He was fucking her brains out and she kept smiling! Very pretty girl! Nuff said!