Ever heard of a popped cherry? Well... that's exactly what Collin Simpson did to Nicole Kidd in this impromptu hook up. It was after hours and Collin got a hot match on Tinder... it was Nicole. She was opened minded and down to get freaky. What Nicole didn't expect was to have her tight teen pussy popped by some big daddy Collin Simpson dick. He promised to take it slow on her, but it didn't matter... young Nicole's pussy wasn't ready. But don't be mistaken, the pain felt good to Nicole and it was something she had never felt before which drove her WILD. To new experiences and more hot spontaneous hookups like this!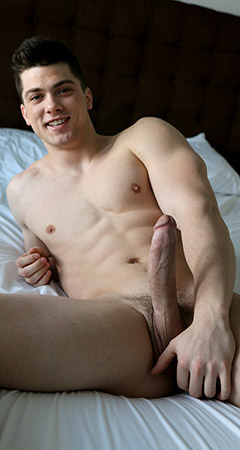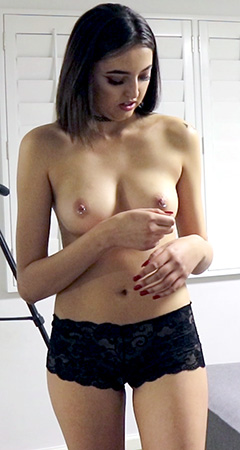 bbfucksalot247

-

1 year ago
Fuck I just love to watch a horny muscle guy like Collin, horny for pussy, horny for dick horny for ass. Ive ran into like 4 other Hoopla models, all who gotten a lot bigger so lol and Iran into each of them while fuckin sluts Hope Collin grows more
Jjrousseau91

-

1 year ago
Am I the only one that is not a big fan of Collin? 🤔
nQyeJJvHUrgF

-

1 year ago
This was awesome, I love scenes where the guy is just a bit too big for the girl. Collin is a magician!
Swimmer99b

-

1 year ago
Is this an old scene?
CFY5CTxnQuiR

-

1 year ago
All they needed was lube throughout the scene! Especially for a big dick going into a tight little hole. When a girl is in distress, please make them use the lube! It then really becomes a slip and slide! She should have asked for it! Immaturity
Ingeniousidea

-

1 year ago
Why wasn't there more fingering? At one point Collin tells her he'll finger her until she's wet, then fuck her. I remember sex in my teens and the fingering helped get me ready, my first bf had a decent sized cock. It would've been nice to see more
GgSyT4hmAfft

-

1 year ago
I think she's the first person on this site to ever swallow and she is now my favorite
QTfSptRh4Z

-

1 year ago
I've got 25 hours/day for Collin <3 <3 <3