Jan 03,2020
Big Dick Curly Haired Cutie Marcus Mora RETURNS To FUCK Tiny Spinner Babe Mia Thomas
86911 views
79%
21%
Great natural chemistry between these two young amateur hotties. We will always open our doors to popular Hipster stud muffin Marcus Mora. He is the ultimate ladies man. Always has the chicks in the production house ranting and raving about him. Is it that big dick? Surely doesn't hurt. Whatever the case, Mia Thomas took that thick horse cock on Marcus like a PRO. From a Director's perspective, You never know how it's gonna work out when you see a huge dick and a tiny chick... Will it fit?? Always does... what changes is how well she handles it. Mia took a rough pounding with no holding back. Judging by their post-sex faces you can tell they both loved every minute. Bravo you two! Way to bring in 2020 with a serious BANG!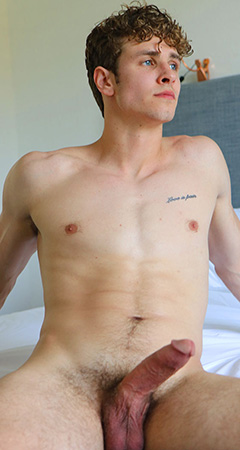 Amandeep

-

4 months ago
Can u guys shoot scences more in missionary focusing on guys muscles biseps and espionage face.
JasonBeck

-

4 months ago
Marcus and Clara Fargo sure would be a fun pairing!
zazyfaraz

-

4 months ago
more Ricky Owen, Will Molina and Jaylen Strong please <3
JasonBeck

-

4 months ago
What happened to the 1080 high res download option?
JasonBeck

-

4 months ago
This scene is an absolute winner in my book. Marcus is super likable and the scene is super hot. Mia is one of the cutest girls too.
Jko122

-

4 months ago
After some rather disappointing scenes finally another true SUPERSTAR-performance!
Amandeep

-

4 months ago
We wamt nic rivers, Mario cortez and diego cruz back and also will molina especially we want nic rivers back please.
amitay87

-

4 months ago
We want Jaylen Strong and Will Molina again
CRAZYPORNFAN

-

5 months ago
love this scene!!!!!!!!!!!!!!!!!!!!!!!!!!!!!!!!!!!!!!!!!!!!!!!!!!!!