Whoa... Check out our new guy Dane Dublin! This handsome stud isn't only easy on the eyes, he will make your eyes go WIDE once you see his big cock! Jazmine Garcia did just that when Dane flopped it out for the first time. It was pure instinct for her to just shove it in her mouth and start pleasing. What a good girl! The heat only intensifies for these two from there. Dane had never been with a Latina before but had always been interested. Once this hot fuck session is over, it is clear that Dane will be on the hunt for more bad ass Latinas like Jazmine in no time.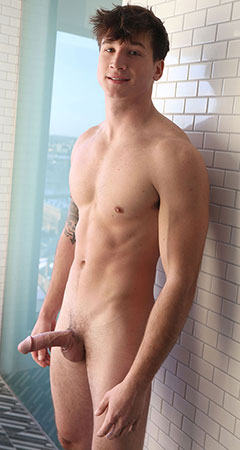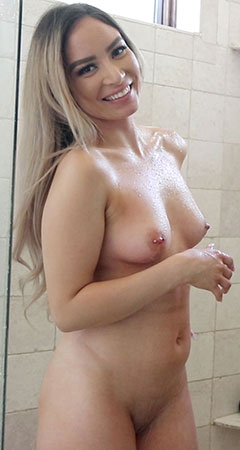 BAPTIST45

-

8 months ago
DANE IS EXTREMELY HOT AND SEXY. HE IS DEFINITELY EYE CANDY.
Hotjocks1234

-

10 months ago
Please bring this man back
digidydawg89

-

10 months ago
Why hasn't this guy been brought back for another scene?
j10sman

-

1 year ago
Love this guy. Too bad only one video. He is one of your hottest (if not THE hottest) guys featured on your site.
DirtyLikJango

-

1 year ago
Fan of Jazmine
Swimmer99b

-

1 year ago
He is fucking hawt af
dinodino17

-

1 year ago
Dane can really fuck hands down.....!!!!
Jaystone46307

-

1 year ago
Need to update more frequent the more you have people wait for videos paying to wait days and weeks for videos just waste money and we could just go some where else for better videos with no condoms
digidydawg

-

1 year ago
this guy really knows how to fuck a pussy right, please bring him back :)
powermarkus

-

1 year ago
Dane is one of the most talented performers on this website.
Amazedbyporn

-

1 year ago
Yea for sure y'all need to bring Dane back to fuck more bitches. This nigga is alpha as fuck and deserves all the top notch pussy "HGF" has to offer. Let a nigga beat it up raw next time tho lol
rharrington1998

-

1 year ago
more of dane please!
tiberian

-

1 year ago
This is more like it .more of DANE.The only disappointment not BAREBACK .MORE SCENES WITHOUT CONDOMS
Reesinhd

-

1 year ago
Yeah definitely a fucking stud ,bring him back
Amazedbyporn

-

1 year ago
This guys is officially in my top picks for HGF!!!