Two new faces?! FUCK YEAH! Tatted tough guy John Murphy is here and look out world... he is swinging a big pole. But does he know how to use it?! Asian sensation teenage hottie Tina Torres would think Y.E.S.! There was clearly some pent up sexual energy between these two because once they started making out, they couldn't keep their hands off each other. We weren't sure if a tiny Asian could take a MONSTER cock like John's... but Tina not only took it, he handled it like a pro till he was capping off a nut all over her perfect round ass. Can't wait to see more from these two. Their sexual energy is unmatched!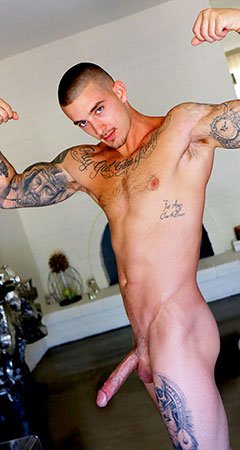 8kQnCZHBnn

-

1 year ago
how come there are no girls with big asses or big tits?
JasonBeck

-

1 year ago
John is raw sexuality. I wonder what it's like to go through life with a dick that long. He probably has to stand on a ladder just to pee and It's probably pretty hard to find good underwear...
forestlake3200

-

1 year ago
MMF - Kellan & John.. PLEASE!!
thunky

-

1 year ago
Wow, John is one brutal fuck-demon! Ripped physique, cock as long, straight and stiff as a crowbar. He lays some serious pipe, grinding it around deep inside her like he's trying to rip out her kidneys! And bareback, too! More of this stud, please!
Swimmer99b

-

1 year ago
Damn do they make rubbers to fit his donkey dick?
OfficialLaEl

-

1 year ago
Video is Live. PDT site updates.
Relproxy

-

1 year ago
jaystone46307 this site always had me updated at 0800 UTC (0000AM PST). Perhaps you think in another timezone?
tiberian

-

1 year ago
AT LAST more videos LIKE THIS with no condom and more of john
jaystone46307

-

1 year ago
come on its Friday 12/7 and the video isn't up yet wtf???????? site is slow not updating enough and timely!
jaystone46307

-

1 year ago
about time no condom and a really sexy guy who looks like he fucks good