Alan Cooper has lived in a rural area for the awhile now and hadn't seen any pussy worth fucking in almost 9 months. He hit us up out of desperation hoping we'd respond to him email. "Hey hotguysfuck, I'm fit, horny, with a nice uncut cock... can you help get me laid." After a few emails back and forth, we went through our recruiting process to finally get him out. We hooked Alan up with a new hot girl named Mila Fleet. Personally I think Mila is fucking hot with her fat ass and perfect pussy. She's got a great face and body as well that we knew Alan would love. This sly boy even almost tried to impregnate her because she was so damn hot. Thankfully plan B saved Mila's amazing body and Alan got to shoot a massive load out of his tight balls. You see, HotGuysFuck really does help those in need.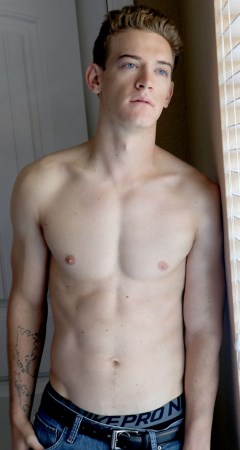 Batest

-

10 months ago
great
Francisco

-

1 year ago
Am i the only one 😂
Francisco

-

1 year ago
First time I've seen a white guy not circumcised
damalulani

-

2 years ago
He has potential but he was obv too nervous
Gcyp4KQUKuFU

-

2 years ago
Small cumshot
bR8hCL6RKXaE

-

2 years ago
Mila Fleet should be back for more scenes
7msjksrJewPe

-

2 years ago
No condom is awesome.
V9VA4CFTze72

-

2 years ago
He's from **********!
Linc38

-

2 years ago
I don't there was a chemistry between them. When she said it was great... I did not buy it. He was great but she should have given him more attention, more eye contact, she was dull.
Swimmer99b

-

2 years ago
Dude looks sexy but he can't keep it up. I think condoms are sexy!
benjiw

-

2 years ago
Nice girl, hot scene. No condom was a nice change. Condoms even ruin porn. Leaving them out would be a great improvement in your site. Just sayin'.
tiberian

-

2 years ago
nice to see bareback action.but you call that a big load .not even a clear view of the cumshot