Brett Lucci is an Italian physique model with a really big dick. Stephanie Amato was instantly attracted him when he stood up and towered over her at 6'3". Brett is a big boy but is a passionate lover in bed. He loved Stephanie's enthusiasm and cock sucking skills. As soon as she started shaking her ass on his dick, he was ready to explode. This Italian duo really hit it off and loved every minute of it.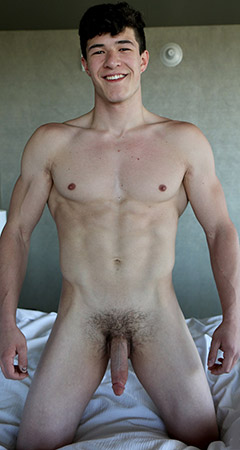 Imhard

-

1 year ago
Bring back more of her!!
Bajaracer31

-

2 years ago
She's so HOT
JB7XtSWhk

-

2 years ago
Magic number is 22:22
WPNNs4enZajf

-

2 years ago
CANNOT WATCH AND/OR DOWNLOAD!!!!!
sXvgjBvgEpJv

-

2 years ago
Why haven't we've seen more videos of him? Please bring him back. You need some manly looking men.
aleksstafford

-

3 years ago
Please bring him back for more scenes!!!
10sprof

-

3 years ago
Just perfect!
sapper3773

-

3 years ago
More of Brett, its been too long for another scene to be released
oliksa

-

3 years ago
About problems with CBilling: the owner of this great website must add another payment method, for example EPOCCH.COM
badrouter

-

3 years ago
Super hot scene!
Harrier

-

3 years ago
I notice that Scottray mentions that CBilling cancelled the membership, and I'd like to report that this also happened to me today! Can you suggest why this has happened? I thought it might be a scam! Please help.
scottray

-

3 years ago
Yes this guy is hot as hell with a nice thick big meaty cock ! I wish I was there helping Landon film him.......................................Also somehow CBilling canceled my membership even though They take it out automatically, need help?
emglass

-

3 years ago
Hey...still unable to use the one-click download purchase...
Swimmer99b

-

3 years ago
This guy is hawt!
Kennyburrell

-

3 years ago
Perfect
sapper3773

-

3 years ago
You guys should've let him hit it raw tho lol
sapper3773

-

3 years ago
This is the stud we've all been waiting for. With such a handsome face, the body of an Italian Sex God, & a cock that's so big you can feel it in your stomach, he will quickly become an HGF favorite. Don't make us wait too long for his next scene!!