Collin Simpson wanted to fuck newcomer, Rachel Ford before catching his flight. We normally hate shooting at night for lighting reasons, but Collin & Rachel are to damn hot to pass up. As you can tell, Collin's body is fucking amazing, from head to toe. He also fucks like a pornstar who knows exactly how to satisfy a women. Rachel loved every minute of Collins huge dick inside of her. Welcome to the team Rachel.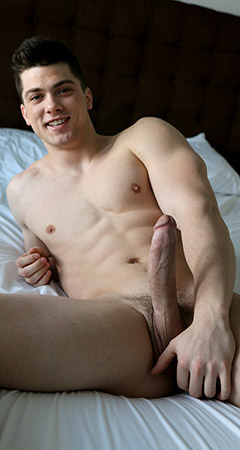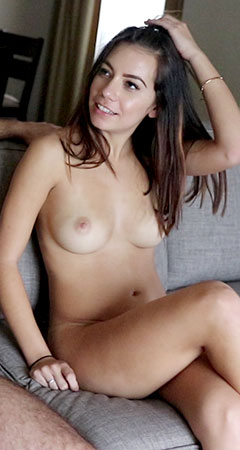 dff34fsdf6

-

6 months ago
Can we please have more Colin?!?
j10sman

-

1 year ago
Collin is awesome
hunter110

-

1 year ago
Collin is getting old....cant perform like he could
Delaneeluvsu

-

1 year ago
She just sits there the whole time while Collin does all the work
ohmymars

-

2 years ago
Ugh I hate her, she's terrible.
AEY847gUW3sa

-

2 years ago
Love Collin!
nQyeJJvHUrgF

-

2 years ago
I love how much they talked about his dick size
AEY847gUW3sa

-

2 years ago
WOW!
speedosuk

-

2 years ago
Hot video: great-looking couple really up for a fuck. Love Collin's muscular shoulders and thighs (though really needs to get a tan). Has a gorgeous upstanding cock and unlike some of your guys has no problem getting fully hard and staying rock hard.
davie69

-

2 years ago
Ew no can't get over the screaming it's like a baby's crying or a dogs incessant barking
benjiw

-

2 years ago
She is a great addition to your site. Might be the best girl on HGF. Keep her busy guys.
pudgy37

-

2 years ago
Whew! No words! I adore Rachel (and of course Collin!)
Swimmer99b

-

2 years ago
If she thinks Colin is big she is in for an awakening
bethel1973

-

2 years ago
Just from the trailer, I would conclude that the high pitch sequels from the female would be enough to deter me from wanting to see the whole film. The sequels of that woman signals THE END of the whole video. Yes, even with Colin in the film.
damalulani

-

2 years ago
my collin!!!!!
ggpaul

-

2 years ago
aight you GOT to have this chick have her legs up missionary!!