Daniel Kanon is back to fuck Melani Davis for a round 2. These two had such great chemistry from their first video that we had to do a second. FUN FACT, we didn't even have to pay them for this second scene. These horny teens just wanted an encore from earlier. Daniel Kanon suggested that Melani Davis be our official fluffer with her amazing blowjob skills. We love a teen who just loves sucking our talent dry. This top model will swallow all your kids. Another Hot Vid!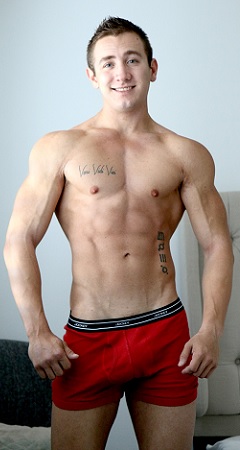 PCuXYAbEFUjW

-

2 years ago
Thanks again to the cameraman! I found out what a fluffer is! I think they use them for actors! I definitely want to fuck this cameraman! Blowjob too if he agrees!
bethel1973

-

2 years ago
Quite frankly, I did not find this video all that hot - both models are blah in my view. Just saying.
Buddybottomboy

-

3 years ago
Just make every video a video starring Daniel Kanon .. amazing . Danielle - cmon - you could have hit it in missionary for a bit longer!
tiberian

-

3 years ago
YET ANOTHER VIDEO WITH NO CLEAR VIEW OF THE CUM SHOT REALLY DISSSAPOINTING
Swimmer99b

-

3 years ago
Waiting is torture
Buddybottomboy

-

3 years ago
Comment if you think they should move the release date UP! 😁
Buddybottomboy

-

3 years ago
Why 5/5?? What have I done to deserve the teasing torture ?!