Dirty Derek Jones finally meets the dominate Heather Kelly. This was almost like waiting for the championship game of a professional series. Both these two have huge personalities who certainly love to fuck. The electricity from their first meeting was insane. If you need a "HOW TO" on sexual seduction, here's your straight fire tutorial.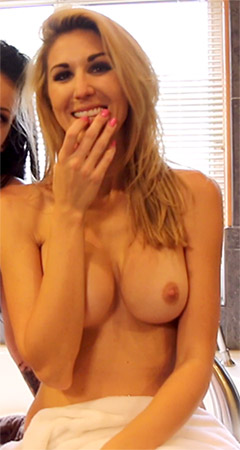 WPNNs4enZajf

-

2 years ago
CANNOT WATCH OR DOWNLOAD MOVIE!!!
lael

-

3 years ago
FULL VIDEO is definitely here, please make sure you're signed in as a member when viewing these videos.
bethel1973

-

3 years ago
WTF ???? Where is the full video?
bethel1973

-

3 years ago
******** is much better.
bethel1973

-

3 years ago
Here we are again, paying full membership for a full video and getting a trailer.
bethel1973

-

3 years ago
Derek is one hot man that I never get tired of looking at.
kc18

-

3 years ago
He's very sexy, love that he's not shaved. Heather is on auto-pilot in all of her shoots, she seems to be faking it the entire time. Scenes when both the guy and the girl are really into it and passionate with each other are so much better!
pudgester

-

3 years ago
I was wondering if Derek fucking a pussy was as intense as his other sessions. Wondering no more. Hot session.