Needing a major stress relief, Dmitry Dickov took the time to fill tiny Jenny Hayes up with 9 thick inches of pipe. Jenny heard how enormous Dmitry was downstairs and was really nervous about doing the scene. She wasn't sure she'd be able to handle the massive baseball bat. We actually had to stop the scene a few different times because Jenny couldn't take it all for long periods of time. This only horned up Dmitry more and he continued to bang her out even harder, and harder, with each thrust. When it was all said and done, she needed a long shower and nap after getting drenched in Dmitry's cum.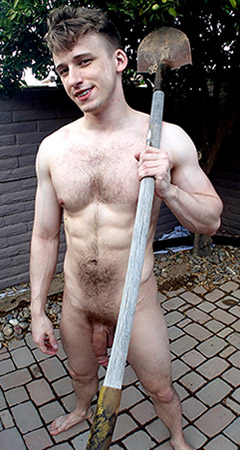 maxi81

-

1 year ago
Standing sex is so boring and limited. Plus his facial expressions and hairy torso was a turn off for me.
knRaVCBvDbEW

-

2 years ago
Dmitry is one of the main reasons I joined Hot Guys Fuck and Gay Hoopla .... He is a walking dream!!
davie69

-

3 years ago
His dick is so big but fuck his face is terrifying when he fucks her
SHbuffguys

-

3 years ago
Great scene. Beautiful performers. A big dick, an intense scene: All what makes for a top drawer porn scene.
kathinlex

-

4 years ago
he has the angriest face when he fucks, that's a major turn off. wish he knew how to do more than just jack hammer, he clearly fucks like a teenager-no skill involved, I just felt bad for the girl
Icarus213

-

4 years ago
Thats a big dick
Clvrlvr

-

4 years ago
Great scene! Dmitry was so intense can wait for more