Brace yourself... Peter Grom is here and he just might be the most handsome man you have ever set your eyes on. Lebanese and German, Peter is the perfect mix that will get you off time and time again. Let's not forget about his package either... an awesome mix of length and girth that certainly did the trick for our smokin' hot new girl, Lindsey Alan. Lindsey is STACKED and loves getting fucked HARD. Well Lindsey, it's your lucky day! Peter delivers on all fronts. Now just sit back and enjoy watching those big titties bounce with every long, hard stroke. Peter and Lindsey are sure to be fan favorites.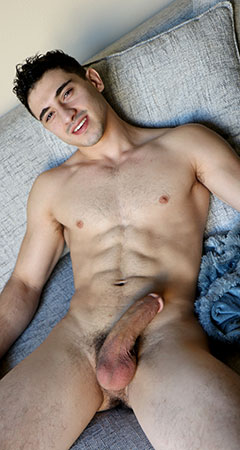 BAPTIST45

-

8 months ago
Hot scene, hot couple, hot cock and ass. Ruined by mediocre camera work, editing, and lighting. When can we members expect to see improvements?
maxi81

-

1 year ago
How guy and scene just poor editing. Especially
godard24

-

1 year ago
We never saw how much he came...
brownfulk

-

1 year ago
Grom has a beautiful ass !!!!!
FhLD15PgWV

-

1 year ago
More Lindsey Allan !
JasonBeck

-

1 year ago
This one is off the charts for me. Peter Grom is one of the few guys I've seen in porn who genuinely seems like he's having a good time when he's fucking. The smiles and facial expressions he makes are infectious. Grom is a complete all-star.
finnbalor

-

1 year ago
his ass in the beginning!
Char133

-

1 year ago
Love this video. The couple are clearly hot for each other and it definitely makes the scene. Also helps that Peter is a sexy piece of man that turns me from 0 to 100 real quick. Bravo
samchapman1

-

1 year ago
more of LINDSEY ALAN please
L6z7qSCPGYPk

-

1 year ago
The cutaway was weird. You could lose it. But the end was exceptional, particularly how much they were into each other and how the girl went wild. It bothered me the other girl disappeared. You might want to lose the opening scene, too. Not needed.
Q2Sdh4uC

-

1 year ago
Why no ass shot when mounts up on her ass at end??? So disappointing!!!!!
malelookingfun

-

1 year ago
its just she wants to fuck him. And a bit weird while they stopped and went outside and covered with a rug. how much did he cum inside her? its okey shot, not extreme hot
Hudson2647

-

1 year ago
Okay video... need to work on the camera work. 😕
izzyjordan

-

1 year ago
I think Peter was hyped up too much and the payoff isn't justified, I'm afraid. I bought a membership for the month just to see this scene, and sad to say it wasn't worth it. I hope the next few scenes will change my opinion.
dirtylikjango

-

1 year ago
Video was okay. You schedule a Julian and Ari in a scene now that would be one of the best match ups in my opinion. Just a recommendation.
tiberian

-

1 year ago
what should have been a very hot video turned out to be very poor. camera work is not good and we do not get to see a cumshot