So I will just go out on a limb and say this... As I was recording and saw Trent Herman's big fat cock fall out of his shorts in Vanessa Ortiz's face I thought to myself, "Fuck, is that dick gonna fit in this petite girl??". Well folks, not only did it fit, this cock got slammed in Vanessa's pussy over and over and over. Trent does his thing and fucks the shit out of this teenager. Don't worry about Vanessa either... She is up for any challenge and didn't even blink an eye when she laid eyes on this big dick. If anything, her eyes WIDENED! And so did her mouth... Time seemed to slow and these two had some hot, real sex. I felt like they were both in another dimension and fucked like I wasn't even there... Awesome to see!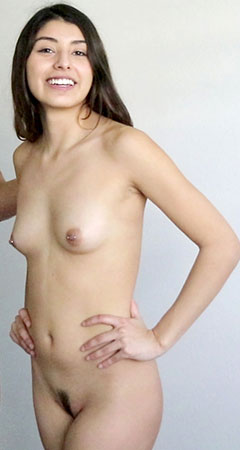 chekslovakian

-

1 year ago
Bring this guy back. He's the hottest!!!
sashaocean

-

1 year ago
Hottest guy I've ever seen
pxivBstjDq

-

1 year ago
Why can't I download this to my phone?
theotherstuff90

-

1 year ago
ANOTHER FAKE FUCKING CUM SHOT SHAME ON YOU GUYS
Swimmer99b

-

1 year ago
I get the impression he really dislikes condoms
DirtyLikJango

-

1 year ago
This video was somewhat confusing in some parts
Cornopean

-

1 year ago
Nice but needed a cum scene
cockbaby

-

1 year ago
Actually,I don't think Trent cum inside her. Because his cock is still hard when he took a bath with VANESSA. It's different from his first scene.
Dippitydoo

-

1 year ago
I liked the scene. Trent should wear condoms that fit, however. Bunched up rubbers detract from the whole scene. And show cum shots!
sXvgjBvgEpJv

-

1 year ago
Dud. I won't be watching anything he's in.
nQyeJJvHUrgF

-

1 year ago
Definitely keep having this guy back, I love his attitude and his dick size. She kept gagging on it, so hot!
malelookingfun

-

1 year ago
There are many cuts of the clip. Didn't i miss something here? what happened to the cum secretion of Vanessa and Trent? Also, did they have no condom on 16:00 and 27:00