Welcome the yummy, hairy, Vinny Tesoro to the HotGuysFUCK arena! Another new girl, Clara Fargo is here as well and damn is she HOT! Combine two sexy young people like this together and look out... it's bound to be off the charts. Clara is spinner size, about 5'1" 100lbs. Vinny takes full advantage of this and throws tiny Clara all over the room as he does as he pleases with her. Clara doesn't just lay there like a beached fish though, she holds her own and shows off her stamina even giving studly Vinny a run for his money! These two pound it out until Clara ends up swallowing every drop of Vinny's hot load. Not sure what got into these two... but once the camera was on and they got ahold of each other, they weren't letting go until cum was flying.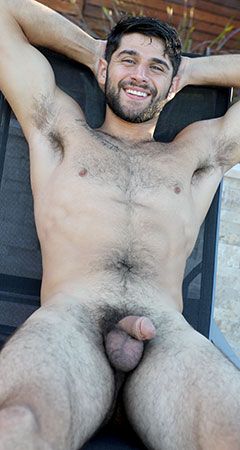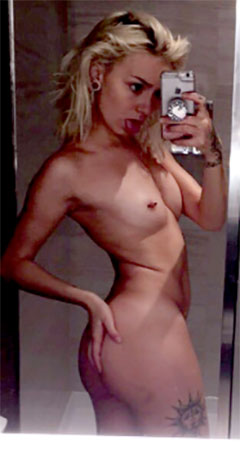 Daavo1

-

10 months ago
Chewing gum through the whole scene. Wtf
mariuszek

-

10 months ago
bring him back for sure please!
mariuszek

-

10 months ago
Awesome dude~ love to eat pussy!! we need to see him more
QEvekXHdU9

-

11 months ago
When is he coming back????
violetsky

-

1 year ago
Love that he's so dominant at such a young age. Bring him back!
JasonBeck

-

1 year ago
Gorgeous, natural looking man-however this scene would have been so much hotter if he treated his partner like he actually liked her instead of just something to fuck. Would still like to see more of Vinny but hopefully next time he's not so distant
Siddhesh2019

-

1 year ago
When his solo is coming out?
frogman12

-

1 year ago
What a gorgeous couple! I love both of them! Clara has a very pretty pink pussy :)
aid33628

-

1 year ago
Bring him back!
adec69

-

1 year ago
This had the potential to be a great scene but unfortunately the cum shot was hidden from the cam, that said I still enjoyed it. Vinny is really hot & I hope we see him again soon in another scene where we can see him blow his hot load.
Rharrington1998

-

1 year ago
He is so hot!
darkmatter23

-

1 year ago
Another one of those fake orgasms where the guy didn't really cum
Marvinpr

-

1 year ago
Not the best. Donde está Tyson Pérez o Ethan Manor
nintendaro

-

1 year ago
Damn, she is really enjoyng that stud
adlfresh

-

1 year ago
this girl is incredible
tiberian

-

1 year ago
Nice that the scene is BAREBACK but the lighting is too harsh (filmed at night ?) and you do not see the cumshot.
galmonacid

-

1 year ago
The gym chewing really adds to the mood.
QTfSptRh4Z

-

1 year ago
Dreamy!