The smile on Cole Money's face was huge after he saw the face of Heather Kelly when his monster cock entered. She literally saw an angel... Cole gave Heather her biggest cock yet as she needed to take several breaks in between filming. Cole Money had her legs shaking and speech impaired, it was actually intensely hot. I know I jerked off to this scene, will you be?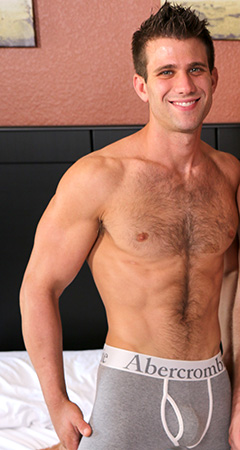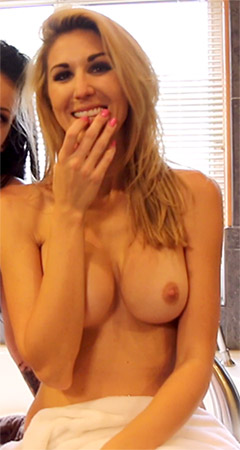 maxi81

-

1 year ago
Average guy and sex scene but not hot....
JasonBeck

-

1 year ago
Even though Cole seems like something of a dork (in a good way) this video has always been one of my favorites. His vocal comments like, "Oh yeeeeaaaaah, oh, shiiiiiit," while he's banging away on Heather just ratchet up the heat factor to 11.
adec69

-

1 year ago
Having watched this scene through again I've now seen the cum shot which was half way through, strange that the footage was changed around but it is complete, just in a different order. Very enjoyable, we need Cole back for a threeway please
adec69

-

1 year ago
Cole is super sexy, hot body & nice big cock & balls. Great shame the filming ended before we saw him cum, not sure why it cut off when it did but it was certainly an abrupt ending. Really enjoyed it apart from that. Hope you get Cole back again
dickie83

-

1 year ago
I really hope Cole cums back in the future. Missing him so much.
Buddybottomboy

-

3 years ago
Threesome with Adam bosco!
Gman

-

3 years ago
This guy is super fierce!! But why they camera was focus more on the girl????
frogman12

-

3 years ago
Cole is a stud and she is hot. Maybe not the very best scene, but honest and better than most porn out there!
Cjones

-

3 years ago
Hot guy, but the scene is boring
bigal500

-

4 years ago
No cum shot, a waste of 20 mins, great looking guy but no money shot
rousseau91

-

4 years ago
Bring back Sean Polo for fucks sake
ivyonives

-

4 years ago
agreed- get better male actors, this guy was bad, and just all around bleh
taystar

-

4 years ago
This was bad. Please hire better male actors.
kathinlex

-

4 years ago
what's with the terrible camera and lighting work? so distracting
Dkemp74

-

4 years ago
Hot hairy body but he's kind of a d-bag.
ccityc

-

4 years ago
Another favorite scene of mine! Cole is so perfect! Heather is a very lucky girl ;)
Icarus213

-

4 years ago
I love it when the guy is vocal. It's a nice switch from how porn usually is, with the guy silent and the girl screaming. Good looking guy with a great cock too.
tamagosan

-

4 years ago
Tell this guy to stop making noises.
tiberian

-

4 years ago
where is the cum shot !!!