Have you ever had a 9 inch cock inside of you? Well, Rachel Ford officially has... Damian Romano gave Rachel that big thick cock... and she loved every bit of it. Damian started out slow and sweet because Rachel had a hard time fitting that big thing in. Once he sped it up though, Rachel couldn't help but orgasm extremely hard. She loved touching Damian's muscles and couldn't keep her hands or eyes off him. Damian also end up creampieing her because he couldn't hold it in any longer. Pretty hot scene.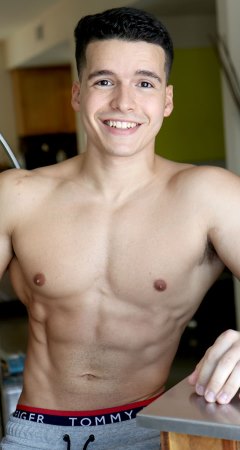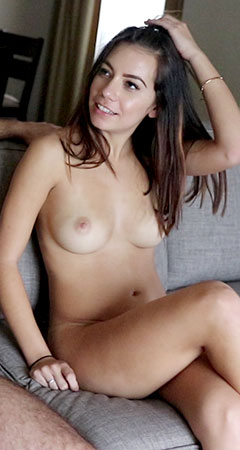 JasonBeck

-

1 year ago
Not one of my favorite scenes, but the 27 seconds between 6:13 and 6:40 is the hottest half minute of the entire site.
j10sman

-

1 year ago
Too bad Damian has not come back to make more videos. He is awesome.
waterstone

-

1 year ago
Damien is so hot. Bring him back please, I wanna see him cum on a girls' tits and in her mouth!
bethel1973

-

2 years ago
Just saw this video for the first time. Damien has the perfect butt and dick. Damien, you might want to consider growing back your pubic hair - personally, it would make you look a lot sexier. But that is just my opinion.
nHMCb4BGB

-

2 years ago
He is so hot. Can we have him back please, and show him cumming on in someone's mouth?
v35AsR7juCL8

-

2 years ago
Such a fake creampie!! would of been perfect if he just pulled out and came on her tits.
L6z7qSCPGYPk

-

2 years ago
It was a pleasure to see how happy it made them. Hot couple.
mikeoncl13

-

2 years ago
Loved the creampie
Swimmer99b

-

2 years ago
He's hot but I think he faked it
Buddybottomboy

-

2 years ago
His stroke game is off the charts.
tiberian

-

2 years ago
yet another video with no visible cumshot. i thought this was supposed to be hot guys fuck. so more focus on the guy please
dinodino17

-

2 years ago
27 more minutes!
XzyMEe9mjdvk

-

2 years ago
How do I change my user name and password??