Heads up Vanessa Ortiz... we have a big cock heading for your little 18-year-old pussy. Can you handle it? The answer is yes, not only can she handle it...she will be begging for more. This cock hungry teen just can't get enough. Lucky for her, big dicked NEW guy, Diego Cruz just got in to town and he's horny as fuck. After Diego and Vanessa first met, he pulled us to the side shortly after and asked, "I'm gonna get to fuck her, right?" Why of COURSE you are Diego! We want to show our new guys a good time after all, right? ;) Enjoy this Latin heater of a scene! Once these two feel that connection on their first kiss they didn't even know we were there recording anymore. This is some raw, hot, passionate young sex at its finest.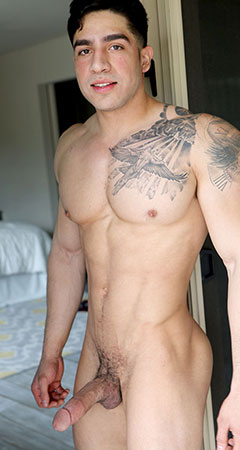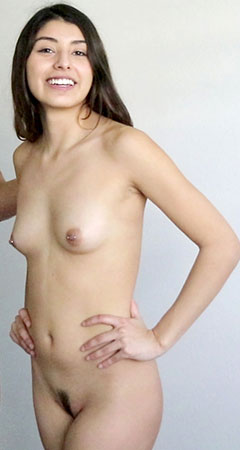 Imhard

-

1 year ago
More of her please!
Swimmer99b

-

1 year ago
Him Tyson and Travis running train please
Hudson2647

-

1 year ago
Diego is HOT AF! More scenes of him ASAP!😍
JulitoSuavecito

-

1 year ago
Soooo damn hot. Diego needs to do more scenes...love his cock. More shot of that
Finnbalor

-

1 year ago
Wow. He's hot. Omg
GmcNmfHAm3px

-

1 year ago
Diego obviously loves licking and fingering pussy. Get your camera down there so we can really see him at work!
nQyeJJvHUrgF

-

1 year ago
This guy rocks, and great dick too! Make him a regular for sure.
tiberian

-

1 year ago
One HOT guy. need to get him back ASAP but please make the next scene NO CONDOM.
digidydawg

-

1 year ago
Please bring Diego back again :)
Amazedbyporn

-

1 year ago
Bruh, a lot dudes ain't build for this but Diego is and apparently he's from Miami, niggas out there are a different breed of alphas that fuck tons of bitches cuz they can. Diego is a star in the making!!!