YES! Noah Gato is BACK! Kelsey James is the lucky lady that gets this sensual hot fuck this time around. We love it when a couple first sees each other and they almost have that look in their eyes like, "Damn, I hope I get to fuck him/her!". Picking up on body language like that can be just as powerful, if not more, than actual verbal communication. These two ultimately let their bodies speak for themselves and seriously ravaged one another in the bedroom. Noah can do it all. He fucks slow and sensual, then turns up the heat out when the time is right. Take notes, this type of fucking is what makes a sexual experience top notch. Kelsey certainly seemed to think so.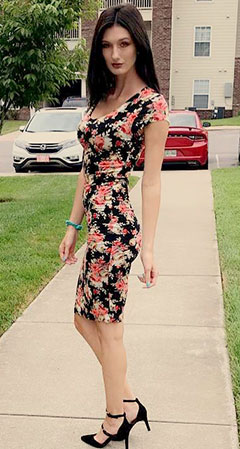 gomez93

-

9 months ago
this couldn't get me off lol
Swimmer99b

-

10 months ago
Which scene of theirs came first
sXvgjBvgEpJv

-

11 months ago
I can't stop watching this. God his ass and body. I'm glad you actually focused on the hot guy. There also should be mandatory rimming. Just sayin'
JasonBeck

-

11 months ago
Noah's not hard to look at, but thus scene was just okay.
sXvgjBvgEpJv

-

11 months ago
This is plain and simple great fucking. Lots of missionary so we an see his power and butt. I love it.
digidydawg89

-

11 months ago
Really excited for Mondays update. Love when the models continue fucking after the scene too, always makes the scene 10x hotter.
LAHOT14

-

11 months ago
Noah my favorite just perfect !!!!
AlexJ24

-

11 months ago
Love how this guy fucks...