Max Markoff was super excited to see the opening of Star Wars, The Force Awakens. He had a planned date with Ashley Boone so he could bone her right after. The two were leaving Max's house and jumped into the car getting ready to leave. Ashley wasn't actually to big on the idea of Star Wars and grabbed Max's dick when they both settled into the car. She started giving Max's uncut cock head in the garage before he could even start the car. It didn't take long for Max to get out and open her car door making easy access to Ash's puss. He went down on her, staring her intensely in the eyes until she came in his mouth. He then fucked her all over the Kia, bringing the value up that much more when we go to sell it on craigslist for a premium. Max definitely knows what he's doing in the sack, but he was still pretty set on watching a movie. He blasted all over Ashley's face and before she could even clean it, he laughed and asked if she'd rather netflix & chill. Sounds like Max was fishing for a round 2... and we're sure he got it.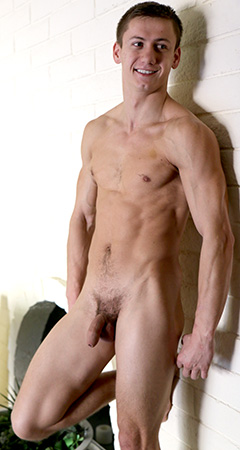 maxi81

-

1 year ago
I'm glad that Mark's hotness overshadowed the fact that he looked uncomfortable most of the time.
AaKZtR6aDNs

-

2 years ago
Buy a kia ...you could score too
yhlmlm

-

3 years ago
So Hot!!! Make me come many times! Love it!
SHbuffguys

-

3 years ago
I even like HOT GUYS FUCK DOT COM better than Netflix. Hot fuckin' an' hot men with big dicks every time!
Harrier

-

4 years ago
Max is really hot, and can certainly fuck! Hope to see more of him!
sheila123

-

4 years ago
hes got a nice ass!!
simplyhunks

-

4 years ago
Love it!
joshjz

-

4 years ago
love how spontaneous this sex is. every scene doesnt need plotted comfortable in a bed
lstshn9

-

4 years ago
Hot damn he knows how to fuck
badrouter

-

4 years ago
Yep, sex is always more comfortable on a bed than standing in a car in a garage!
tigerabz

-

4 years ago
omggg lol i would love to grab his booty and do it more cumfy in the back instead of the garage :D
Rancher

-

4 years ago
That kid should have been named "Johnny Fuckerfaster," because I thought and fantasized that he looked like Johnny Football.
zcellent

-

4 years ago
Hottest video yet. I can't wait to see more of Max. This guy can fuck
Swimmer99b

-

4 years ago
If she don't want to see Star Wars with him I will.
bts92288

-

4 years ago
Loved this! Very hot!
kinkydude87

-

4 years ago
Hot scene 💦
garyabq

-

4 years ago
This kid is cute.
drdarian

-

4 years ago
Ashley has some skills. Gotta give it up to this chick. She know how to take a dick.
studan1231

-

4 years ago
Sexy guy. So dominant & in control
mtoeta

-

4 years ago
The force is strong with this one
JoeJoeJ

-

4 years ago
Should we Netflix and Chill instead? 😏