Now here's a crazy true story for you. We set up Clark Bates & Hartley for a scene, but had no idea what was to come. You could obviously see within the first few minutes, the nervousness & twinkle they had for each other. The two had passionate, real, loving sex for their very energetic first encounter, but the crazy part is what happened after the scene.We have a policy with the talent not to exchange any sort of contact information... Clark & Hartley did anyway. One week after the shoot, Hartley literally moved her life down to live with Clark. How that ended, we may reveal at a later time, but I guess you can say... HotGuysFuck changes lives. Moral of the story, follow policy...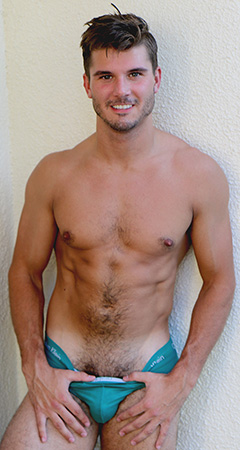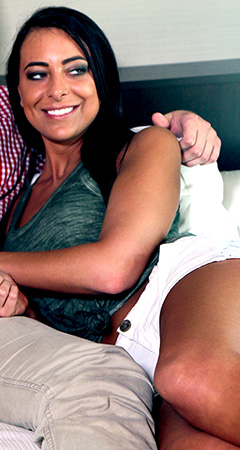 JasonBeck

-

4 months ago
Clark is charismatic a.f. and looks like a male supermodel. He also has a humble way about him which is infectious. This is a super hot scene. SUPER HOT.
Cornopean

-

1 year ago
Clark goes to the top. Love his hairy ass plus sweet guy and great cum scene
pPhyFg5hbxKW

-

2 years ago
More of her. So sexy.
L6z7qSCPGYPk

-

2 years ago
She was really nervous at the start but the dude seduced her step by step, smooth as ice.
pPhyFg5hbxKW

-

2 years ago
Sexy couple
reb1148

-

3 years ago
One of the hottest scenes I've ever watched. He is so honest and caring and what a body!! The kind of guy I enjoy watching running shirtless in the park
Prelude95

-

3 years ago
Its so hot how dedicated he is to her pleasure! Clark you rock!!
Mlasfbay

-

3 years ago
Hot,hot,hot
doug.w341

-

3 years ago
treasure trail is fucking hot
kc18

-

3 years ago
when are you bringing this guy back? he's so sexy and knows how to fuck and please a woman!
Hindemith

-

4 years ago
I dig his hairy ass. Clark is hot.
kathinlex

-

4 years ago
Can't stop watching this clip, he is so hot and clearly know how to fuck
kathinlex

-

4 years ago
My fave scene on the site by far. Clark seems genuinely interested in her pleasure, which makes him and the scene even hotter. The fact it's more mutual, less just about him getting off, makes it phenomenal. Please bring him back immediately for more
mfd6315

-

4 years ago
awesome scene except the shower noise? nobody could turn it off? Had the potential to be the best scene ever, hope we can see them again!
subsailor999

-

4 years ago
Clark could fuck anything... and it would be awesome. Handsome dude... good fuck !!!
orangebag2

-

4 years ago
You should have turned the shower off!
Swimmer99b

-

4 years ago
Would have liked a postfuck interview
badrouter

-

4 years ago
Was the loud noise in the background supposed to turn us on? Could have been the best scene but the noise kills it
ccityc

-

4 years ago
Wow! Clark is a total stud who knows how to have sex, and his style is so passionate and sensual with every thrust and tensing of his muscles, it goes beyond just casual sex....it's really hot lovemaking! Amazing scene....definitely in my top 3!
pudgester

-

4 years ago
The fact that they were both embarrassed at first made it more real. They obviously both enjoyed themselves, which made it very enjoyable! And he sure does enjoy the foreplay as well. Bravo Clark and pretty Harley! Believable fucking!
Icarus213

-

4 years ago
Love the candid "outtake" footage. There really doesn't need to be a plot, like it seems the director always wants there to be. No one believes it's real, and just honest interviews are hotter.