Yes! Rachel Ford got her much needed orgasm this week and has PJ Major's thick uncut cock to thank. Although PJ was first very nervous, Rachel's cool personality really made him feel comfortable. I think she was eyeing for this orgasm and wanted to start things off right. Had to shoot the scene with next to no light because the public could actually see clearly into this set. We almost got caught a few times with a few close calls. Definitely a passionate scene with two models who were really digging each other.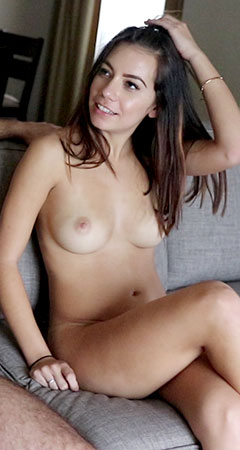 pornstar1940

-

1 year ago
I love to watch black on white sex
hBe35XnMqE

-

1 year ago
His ass is amazing
yPCFhNjJt

-

2 years ago
PJ is hot. Great pits, too.
L6z7qSCPGYPk

-

2 years ago
I'd try this guy on a couple more girls to see if he makes everyone that happy.
benjiw

-

2 years ago
Rachel Ford blows my mind. Keep feeding her dick for us to enjoy. She is so freaking hot !
YV2LBM7S44w9

-

2 years ago
Holy shit that was amazing the part where she screams omfgggggggggg and the guy is soooo nice wow 💟
OfficialLaEl

-

2 years ago
Video should be working fine.
sXvgjBvgEpJv

-

2 years ago
Is there something wrong with the video?