Well Fuck... How do you top a scene like this. Max Warner & Jennifer Roy are unbelievable. This real life teen fitness couple's bodies are fucking amazing. Could both of them quite possibly have the best bodies of all the guys and girls on the site? These 2 fuck so passionate like they've been doing for years. They fucked so hard, that Jennifer drew blood from scratching Max's thigh so hard. Max returned the favor finger blasting her so rough, that she squirted all over the place. These 2 animals fucked like they were trying to win an Oscar... and shit they may have. The good news is for those who actually read this description, you will get to see more action from Max coming soon. Comment below and let us know what you thought of this ALL-STAR pairing. I rank this video in our TOP 5. Fucking Fire!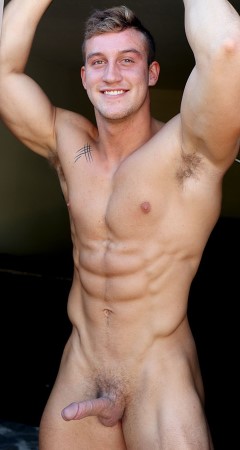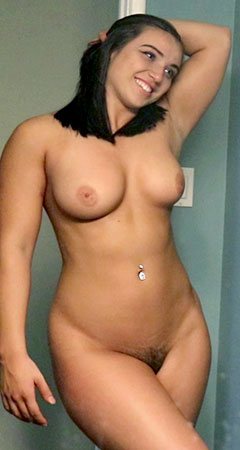 Usn123

-

3 weeks ago
Please put more clips of Jennifer Roy
finch93

-

1 month ago
more MAX please!!!!!!!!!!!!!!
mwaris

-

3 months ago
she needs to come back
JasonBeck

-

4 months ago
Hot guy. Hot Girl. It feels like the sex should have been better tho given their history.
Vitinho

-

6 months ago
such a chemistry, one of the best vids you guys have
vZUdGP1bwZ

-

9 months ago
Bring him back
darkfire441

-

11 months ago
Bring Jennifer back...
S58kit741

-

1 year ago
Need to call Jennifer back and pair with Kaleb Bell. He's what she needs.
sparkasse

-

1 year ago
i wait for the next Movie with Max....
Francisco

-

1 year ago
She needs more videos , am I right 🤷🏻‍♂️
Dalbir

-

1 year ago
Jennifer more and more please....on this site only for her
rockmymtn

-

1 year ago
He is the sole reason i joined today - more MAX please!!!!!!!!!!!!!!
sXvgjBvgEpJv

-

1 year ago
The 240p and 360p download links are broken.
j1d1HUULBb

-

1 year ago
Is Max reappearing this summer?
jamesbj348

-

2 years ago
wanna see more of Jennifer
rKtU2ertH

-

2 years ago
im about to cancel my subscription and the only reason Im still subscribed is because im waiting for Max Warner! Is he coming back?
drxyhKrU47

-

2 years ago
Do whatever you guys have to in order to get him back please
wit202

-

2 years ago
He's the reason why I join the site
KBNqEnjH5GN9

-

2 years ago
When comes the next movie with Max?????? Hope soon???
MnByqBRi2TD4N

-

2 years ago
The best on the site so far.
z9Quhz4L

-

2 years ago
Are you in any talks to get Jennifer back with other guys?? OR, a Group of hot guys!?
KBNqEnjH5GN9

-

2 years ago
The Fans of HGF would like to see more of Max Werner....When comes the next movie?
S1z3Ue4A53

-

2 years ago
This is my favorite video yet. Very hot couple who have fucked a lot and know what each other likes. And finally a girl with a little trimmed bush down there, that's so hot. Definitely need more of Jennifer and her sexy bush and body!
bethel1973

-

2 years ago
Max is a beautiful HOT hunk of a man! I love his booty. Thanks for this video; thoroughly enjoyed it.
CFY5CTxnQuiR

-

2 years ago
Congrats! First girl you captured squirting, the ultimate girl pleasure! Quite clear that they have fucked a hundred times or more. And no condom! Your best fucking video ever! Get more of these kind of couples!
UyVuVvPgh9BF

-

2 years ago
Jennifer is incredible need to see her again hot hot hot!!
czKykA29Hd9

-

2 years ago
What isn't this beautiful girl saying: "give me that big dick," "fuck me, fuck me now," "fuck my pussy as fast as you can," "Fuck me with your big dick," "Tell me how you love that pussy." A female being fucked by stud like this needs to dirty talk.
czKykA29Hd9

-

2 years ago
It's also a camera angle that is highly voyeuristic. You can just imagine walking into the room and seeing this couple fucking right at the door way.
czKykA29Hd9

-

2 years ago
In regards to my previous post.....people who shoot porn sometimes forget that this is how most mammals copulate in the wild, so it's sexy as hell to see humans do it in the same exact way. Exactly when the male is tall, athletic & can really fuck.
czKykA29Hd9

-

2 years ago
14:44 - 14:58. Please have more camera angles in your scenes like this. A standing couple with the male fucking the female from behind really hard with the camera directly behind him but at a distance. I want to see his rear end move and groove.
1XaZcFVEWNwG

-

2 years ago
best hgf ever. Bring him back to fuck another girl while she watches
MGsfe9VK7dR2

-

2 years ago
hot
tiberian

-

2 years ago
GREAT VIDEO. LOVELY CLEAR VIEW OF CUMSHOT AND BAREBACK. MORE LIKE THIS PLEASE
6vsJfd9u6yMZ

-

2 years ago
THIS DUDE IS FUCKING HOTT~~~MORE MUSCLE STUDS LIKE HIM WE NEED ON THIS SITE!!!
z9Quhz4L

-

2 years ago
We need to see him with another girl AND Jennifer!!
jyRaSXBvZA3S

-

2 years ago
THIS IS WHAT WE NEED!
zzTxKYAk67hu

-

2 years ago
Need more of her
HktRBLuWm8

-

2 years ago
I agree drxyhKrU47....,more raw fucking!!! He is HOT !!!
drxyhKrU47

-

2 years ago
Also finally we get to see another stud beat some pussy raw, this what we need out of HGF, more raw fucking lol.
drxyhKrU47

-

2 years ago
Max is the kind of dream guy you want fuckin the shit out of you everyday of your life. His body is top notch, his dick game is on point, & he fucks so rough/hard like a true alpha male. More of this Sex God pounding pussy! @AmazedByPorn on twitter