Zach Douglas made sure he was Stephanie Amato's best fuck of the month. He pulled out all his bag of tricks making Stephanie's pussy quiver from being slayed with his big cock. After an amazing fuck, he thanked us telling us, he really needed that. FOR REAL!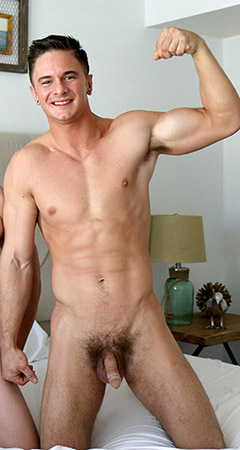 JasonBeck

-

9 months ago
Holy shit these two set the bedsheets on fire!!!!!!!!! Zach with his hot ass bod and Stephanie with her grinding and twerking make for a scene for the ages. This is some crazy hot fucking!!!
maxi81

-

1 year ago
He's definitely hot but he should've just kept doing the missionary until he came. Nice scene though.
banned

-

2 years ago
please tell me if they ended up dating?! The guys was so impressed by her skills But I dont think he did make her cum lol he's just enjoying mostly
brynsam

-

3 years ago
This guy has sex running through his veins MORE PLEASE
Swimmer99b

-

3 years ago
Liked how his face turned red
Icarus213

-

3 years ago
Well done, Zach. My favorite part is always the post-sex interview, when we get to actually meet the guy. Keep doing those.
pudgester

-

3 years ago
Real sex! Looked like Zach would rather eat that pussy than fuck it. But he really pile-drove it, too. And kudos to Stephanie. She really worked hard to get that nut! I'd like to see them both back.