We're about 90% sure Denzel Grisby lost his virginity in this scene, despite what he told us. People lie... they're afraid what others may think, but we personally think Denzel losing his virginity on camera is FUCKING hot. We paired Denzel with Monica Scott, a huge fan favorite. We had to cut for 30 minutes because Denzel busted a nut super early into filming. We don't know exactly how long because he continued to fuck with jizz in the condom. If you did lose your virginity here Denzel, you're welcome buddy. Monica is fucking hot! Congrats.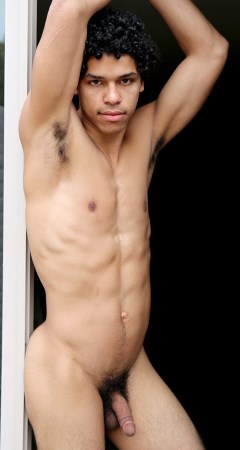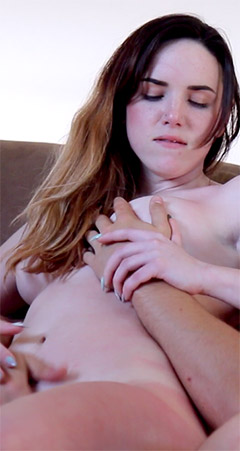 pegnasty

-

1 year ago
Way to much negativity! Some of use can APPRECIATE a real nerd gaming boy. Sure he is socially awkward, honest to a flaw, and a noob to the "theatrics" or porn. What is left? RAW, sexy curly-haired MAN, who TOOK what he wanted. I like him
jJ8MXuDH4J

-

2 years ago
Ok I need to withdraw the previous comment, only after watching the video to end, I realize what everyone was talking about.
jJ8MXuDH4J

-

2 years ago
I dont agree with the previous comments, I thought this scalding hot video and one of the best on site.
v35AsR7juCL8

-

2 years ago
No chemistry at all! And that dance at the end was cringe! Definitely a virgin!
hydrogenated

-

3 years ago
we needthem both to try again. have him admit he was a virgin.
Swimmer99b

-

3 years ago
He's fugly and I agree he is a virgin between his difficulty with rubbers and trouble putting it in.
Buddybottomboy

-

3 years ago
Dud - we need vocal guys who are very appreciative and happy to be "in" that's what makes the videos fun to watch ! Let's get some more verbally thankful guys!