This is such a hot scene... New guy Charlie "Capt. Stabbin" Tran is the MAN! Yes, the name is accurate... Charlie could damn near pop wood on command. This is one horny ripped Asian jock! Jane Rogers is new as well here at HGF and she is definitely a pleaser to say the least. Interesting fact, this scene is plump full of firsts. Charlie had never been with a red head and Jane had never been with an Asian! Cheers to new and fun experiences guys! Not knowing what to expect, these two horny young adults ravaged each other leaving cum everywhere. After a performance like that, Charlie Tran deserves to have his name put up on a plaque in his frat house!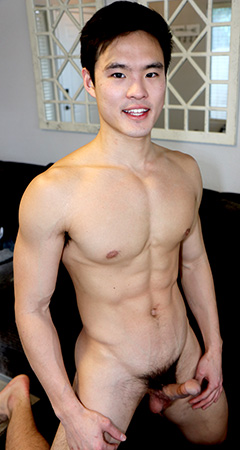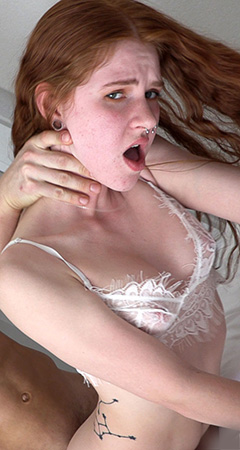 aiguang1

-

10 months ago
love him!!
giftcard

-

10 months ago
This guy is so sexy.....im not usually into asian guys but i especially loved the camera on his ass as he fucked her....loved seeing his puckered hole while he worked to please her with his dick.
joecravin

-

11 months ago
Bring him back! Please!
haole07

-

1 year ago
hot hot hot
hakimmy

-

1 year ago
would love to see him his expression when he cums.
maxi81

-

1 year ago
This hot ripped hard Asian guy is one of the main reasons why I decided not to cancel for now. Please make him a regular and do more wide shots instead of boring POV. Especially from behind the missionary. Thanks
LAHOT14

-

1 year ago
nice asian guy
seatac73

-

1 year ago
Great looking Asian guy.....bring him back
ZfPZNMmd1K

-

1 year ago
Would love to see more Asian guys in the site. He's so adorable bring him back!!
JasonBeck

-

1 year ago
Not one of my favorite scenes, but the doggy was hot. Nice camera angle on that and nice display of abs in motion.
Sfsc80

-

1 year ago
Hot guy...!!
dirtydvd

-

1 year ago
All of these guys need to stop jerking off before the shoot the scenes. No way these you guys cum as little as these guys do. It's very disappointing.
univegy

-

1 year ago
Please more the hot guy
bigred220

-

1 year ago
Please bring this girl back !