Andre Temple claims his first white vagina and owns it. He's always dreamed of being inside a beautiful, milky, pure woman. As soon as she wrapped her red lips around his cock, Andre Temple could barely contain his heart speeding. This photographic image for him would live for ever in his future beating off sessions. Andre loved fucking Ashley Boone doggystyle so much, he didn't even pull out when he came... typical. I think Andre found himself a new hobby.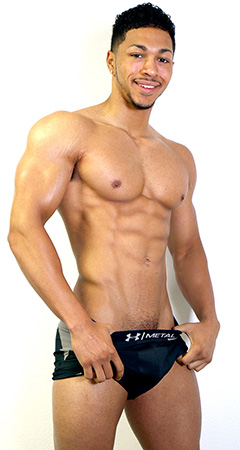 pxivBstjDq

-

1 year ago
Season 1 is the best season on this site!
TVeAYkmy6g

-

1 year ago
he should make more vids
zombie22

-

3 years ago
this was a little racist...
Obamaj

-

3 years ago
When are you going to Cast Andre again in something. Not being racist, but where are the interracial sex scenes at?
Harrier

-

4 years ago
These too were not a good match - the chemistry wasn't there! He's really hot, would like to see him teamed with someone else.
pudgester

-

4 years ago
Andre seemed really eager, piledriving poor Ashley.
ccityc

-

4 years ago
She didn't seem to like him cumming inside her so much, but it was really hot!