Whoaaaa buddy! Welcome our new guy, Roman Tate! We thought we would pair him up with the experienced and sexy Mila Fleet. I mean, we want our new guys to have the cream of the crop so they want to keep coming back for more, right? With every rookie attempt though, there are often trials and tribulations. Have you ever had something before and it was just too damn good? Well, it has happened to all of us and it's this rookie's chance to show you his. Sometimes a PHAT ass will simply get the best of ya, but hey, THAT'S LIFE, right? Take a rest, strap up, and head back in to battle for round 2 to redeem yourself is my recommendation :D Don't worry, I am confident your performance can only go up from here Roman! You have potential! Maybe we should just pair him up with an ass he can handle next time LOL!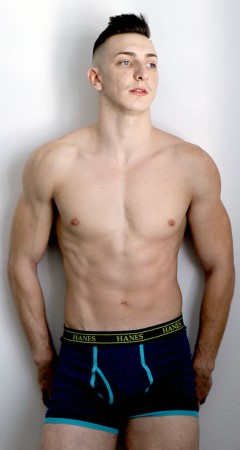 sexymama32

-

1 year ago
I did not find his performance as poor as hers was. I could have totally got off to him if she had not been moaning so horribly, but that is just this girl's opinion.
mariody

-

1 year ago
The cum shot was poor , he jerk off 4 x a day before he shoot this ,he should not pay in full !
rKtU2ertH

-

1 year ago
roman is perfect!
Mbr3122

-

1 year ago
She loves barback...and I love her :)
Dandy53

-

1 year ago
I`d take that ass every time I could beg enough.