Surfer boy Slater Turner got EXACTLY what he wanted in his first scene for HotGuysFUCK. He's always had a fantasy to be with a smokin' hot black chick and Kourtney Harris is IT. We thought young Slater may feel a little intimidated/nervous with it being his first time with many different things. Fortunately, Slater's lil soldier was on POINT from start to finish. Glad we could help turn your fantasy into REALITY Slater!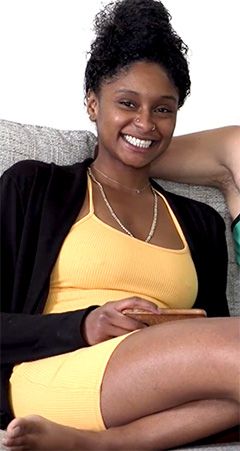 jasonpowell98

-

1 month ago
I could watch this guy for hours! Bring him back!!!
Josh17fty

-

7 months ago
His cock is definitely bigger than 6"... he's super hot
GCostanza99

-

8 months ago
Bring him back!
JasonBeck

-

8 months ago
My previous comments on this vid got "removed". All I said was I'd give these two an "A" for effort but that it didn't do much for me.
nQyeJJvHUrgF

-

8 months ago
Love this young buck's energy.