Welcome our new guy, Ian Borne! This stud swings both ways but typically prefers men in his private sex life. However, we threw Victoria Hobbs and some cash money at Ian and he didn't hesitate to say YES to this straight for pay opportunity. It usually takes a specific type of girl to trip Ian's trigger. She has to be blonde, nice body, and a big booty that knows how to twerk it. Sounds like Victoria to a T! Oh and Ian noticed all of this as well.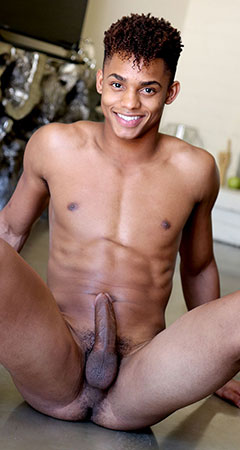 MrLover

-

3 months ago
best scene ever
sailornaruto39

-

7 months ago
How is it straight for pay if he's bisexual and she's his type? Why the false advertising?
JasonBeck

-

9 months ago
Wow and I mean WOW. This is a DYNAMITE scene. I never really paid much attention to Ian until I saw him on the Biguysfuck site. Dude is for lack of a better word, "adorable". This is one of the most charming couplings I've seen on HGF.
Cojones123

-

1 year ago
Straight for pay? He did a great job. He certainly knows how to eat a pussy And he can fuck a female Hot video
Mathieunc

-

1 year ago
Ian was has a great cock and ass. It's also hot seeing a gay guy lay the pipe to a female. Keep these videos cumming.
cwK3Ac8rSDw3

-

1 year ago
Oh man, I'm loving these gay guy fucking pussy videos! Keep them coming! Ian Borne is a great pussy pounding stud for a gay guy. Give him some more chicks to fuck ;)
L6z7qSCPGYPk

-

1 year ago
Guy has a cock on him, and the girl used it to her best advantage. Hot.
fishoilOMEGA

-

1 year ago
Super hot couple and awesome camera work! I felt like I could lick my screen I was so close to the action!
Trevino96

-

1 year ago
Does anyone know the video from the homepage, the one by the pool?
Knightdreamer75

-

1 year ago
The Camera man Sucks but overall the couple was good
malelookingfun

-

1 year ago
Great scene ! Victoria cum. Ian is a champ. By the way, he has a big dick.