Brandon Parker met Jaime Hickson on his last trip to California. The two hit it off spending the night at each Jaime's house the first night they met. They has tons of sexual chemistry and would always fuck like rabbits. Jaime sucks a mean cock giving Brandon a rock hard boner. He fucks Jaime until they both cum all over each other.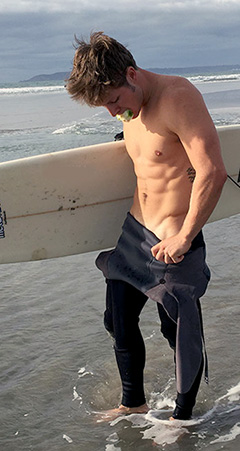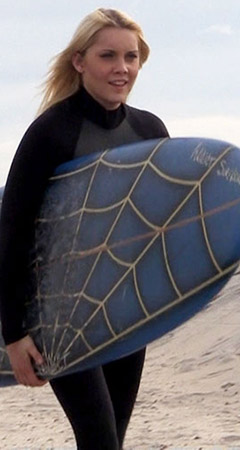 pan52099

-

3 years ago
good
lukz

-

3 years ago
to much men's face than girl. no more subscribtion
funandy

-

4 years ago
This is a real guy. He brings the hot girl in from the beach. Fucks her ass for 10 minutes and as soon as he busts his nuts, he asks her to go back to the beach. I love this scene because it is so fucking much like a straight guy!
badrouter

-

4 years ago
Agree with the other comments. Everything about this scene was super hot -the setup with them surfing and in wetsuits was great and I haven't seen that before! But, the editing/cutting of it into pieces and a 9 minute scene basically, is a bad idea.
lael

-

4 years ago
We agree ryley & pudge. This was filmed over a year ago and was one of our first productions. We will be making all newer videos longer. A lot of the older content has already been filmed and edited though :( Possibly release another one early.
pudgester

-

4 years ago
Good, professional job. Brandon is beautiful. Right, it could have been a little longer, but it worked for me.
ryley4

-

4 years ago
Video was too short. Didn't feel like I got my money's worth out of this one. You guys need to do a better job of making the videos around the same length. 18-20 minutes is perfect length. These 11-13 minute videos don't do it for me. Sorry.