Man do we ever love our guy Gunner Forbes! Great to see him back for more action. Savannah Camon was very pleased to get this guy's shirt off. By the sounds of the interview, Gunner couldn't wait to get Savannah's DD's out of her shirt either! Gunner is an absolute tits guy so just one look at these big natural ape hangers got tatted up Gunner all hot and bothered. A passionate, spontaneous, unscripted hook up here folks! Ahh young love.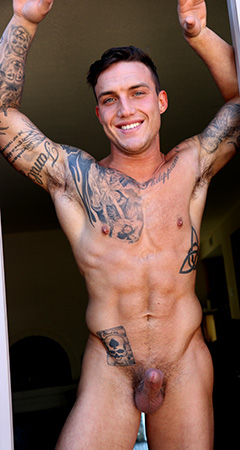 JasonBeck

-

6 months ago
ONE ad at the END of the video wouldnt be so egregious, but they're completely taking over the content we PAY FOR!!
joel68

-

6 months ago
Yeah hotnopolis, I agree. It's a pay site. We shouldn't have to sit through commercials.
hotnopolis

-

6 months ago
Stop the ads
BAPTIST45

-

6 months ago
I would have enjoyed this video so much more if the cameraman, Dr Tick. Tok, would just shut up. He is so annoying.
Nbattle1987

-

6 months ago
WANT MORE OF GUNNER!! Please.
Nbattle1987

-

6 months ago
I'll say it again Gunner Forbes and Dustin Haze are the only reasons I resubscribed. Hope they have many more scenes. This one was so fucking hot. That was amazing. I didn't last the whole vid. Came when Gunner was eating that pussy right.
JasonBeck

-

6 months ago
Now this is some hot-ass sex. Gunner seems like a genuinely likable guy and seeing Savannah is always a pleasure. These two are pretty dynamite.
Amandeep

-

6 months ago
Can you guys relase video of nic rivers, diego cruz, mRio cortez. Please.