Know what a WOOTY is? How about a PAWG? If not, I will tell you this... Monica Scott is BOTH! A bonafide PHAT ass white girl indeed. But wait, who is this? Stud muffin Noah Gato returns to slay the great white booty! This Latino is rich with passion and he doesn't hide any of it this time. Once we let Monica and Noah loose on each other, things got VERY hot and quick. Side note: Jared Flores is one of Noah's best buds and Jared got to smash Monica first (10/26/18 update). He let Noah know how much of a FREAK Monica is which only got Noah more excited for his big chance. These two bros had a blast sharing each of their experiences all the way to the airport. What an adventure, what a RIDE for these two young STUDS!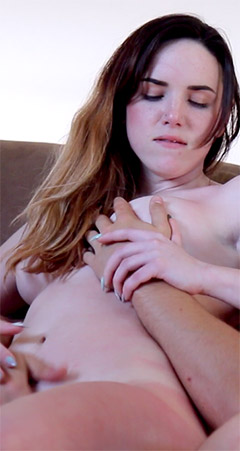 Smiley968

-

11 months ago
Jared and Noah are friends in real life I follow them on twitter🤭
DPJock

-

1 year ago
Lets get Jared and Noah together to tag team her ! That'd be amazing :-)
Rantoul91

-

1 year ago
Good Lord, he's perfection! 😍
Hudson2647

-

1 year ago
He's like ... let me do it... 🍆💦
CFY5CTxnQuiR

-

1 year ago
Next time let Jared join in! Noah is definitely one of the more handsome guys! Yum!!!!!! Need to watch you get a blow job Mr. Camerman!
LAHOT14

-

1 year ago
great job Noah he is hot as fuck !!!!
sXvgjBvgEpJv

-

1 year ago
THIS is a hot guy. A keeper.
Bub159

-

1 year ago
one of the best! also bring back paul tiller the driller pls