Blake Jackson & his dream girl had just woken up from partying the night before. Once Maya Kim woke up, she started to slowly caress Blake's balls and dick. This instantly woke Blake up and he began to make out with Maya. It didn't take long for Maya to take off Blake's underwear and put his big cock all the way down her throat. Blake reciprocated the pleasure and went down to lick Maya's pussy before bending her over. Blake loved Maya's body and could get hard dispute still feeling hung over. The sex was definitely powerful and passionate. After juices were exchanged over and over again, Blake finally blasted all over Maya... and she was covered. HOT!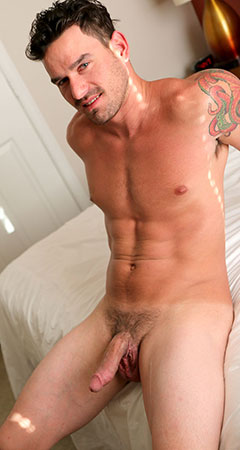 Melissa

-

1 year ago
I want the same in my bed, he is perfect 😍
mgPJEpegrhVM

-

2 years ago
Hottest scene ever
rdmcpher

-

4 years ago
Can he please get hard. Uhg
pudgester

-

4 years ago
For the record, I also gave it a good review, but it didn't get published.
badrouter

-

4 years ago
THIS is exactly how each scene should be shot! Bed, lots of foreplay and kissing, not very many cuts and over 30 minutes! Anybody that gets bored or gets the urge to skip to another part of the scene can do so very easily now anyway