Apr 13,2020
Teen College Girl Kendall James FINALLY Gets Her Hands On Her First Bodybuilder Chris Banner
52414 views
100%
0%
Kendall James loves her sexy jock college boys. If you have seen any of her other scenes at HotGuysFUCK that is evident. However, what you may not have seen coming is that she has a serious thing for huge bodybuilder guys. Why? Because she fantasized about that huge muscle body overtaking her.. being manhandled... you get the just of it. In walks Chris Banner - Mr. Big Shot - BIG man on campus. This young stud just REEKS of ALPHA MALE. For 18yo Kendall, that kind of presence is impossible to ignore. Originally, there wasn't going to be enough time for these two to shoot a scene together, but it was Kendall that begged and pleaded. She NEEDED to scratch her first legit bodybuilder off her bucket list. So we folded and let them ravage each other... Smart move. To top it all off, Chris admitted that teeny bopper slut Kendall was the hottest chick he'd ever been with. What's next Kendall? You let the entire college football team hit it, now your first bodybuilder... who's next on your quest?!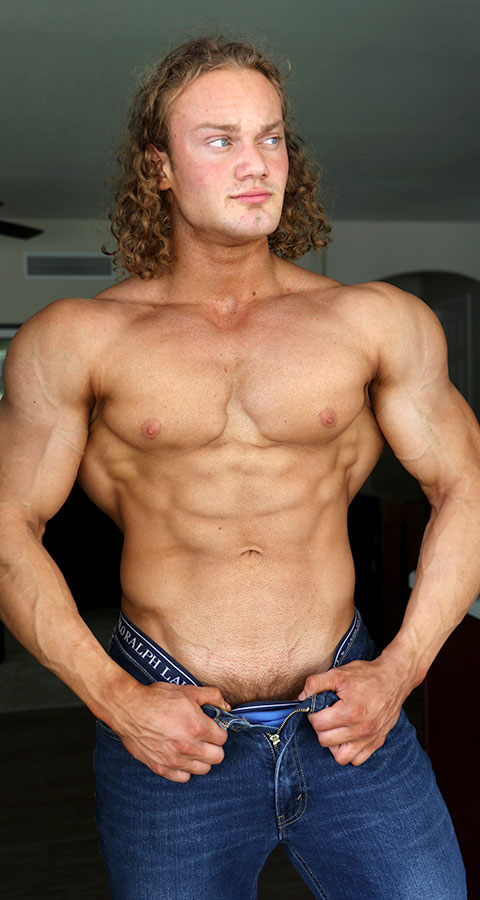 darnewman

-

2 weeks ago
Nice ass but that's bout it.
bodyluver93

-

1 month ago
luv this hot jocks body. bring more of him to the table
Jinmichaels

-

1 month ago
When's Sean Lee's next video dropping? Also he's not cute
chekslovakian

-

1 month ago
He's not cute-:( sorry.
Amandeep

-

1 month ago
He just has a good body but he is not hot and attractive please bring some hot guys❤️