The amount of chemistry is this video would have any professor giving you an A+. These 2 genuinely liked each other and it easily shows on camera. Many members seem to love Kellan Hartmann's first video, but his second is off the charts! Jackie Lopez really got our hot jock Kellan Hartmann and his fat cock up for a SOLID performance. What a pleasurable scene to jerk one to.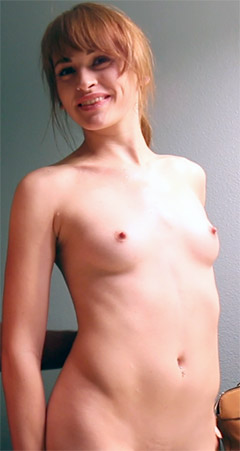 JasonBeck

-

4 months ago
A guy who smiles and expresses the fun he's having in these scenes is a real turn on. It's obvious Kellan is really enjoying himself here and that's super hot.
JasonBeck

-

4 months ago
Though I don't like Kellan Hartman that much in his later videos, in his first couple vids-where he's younger, he's hot AF. He knows how to put on a good show too. This video is a scorcher.
tgoldfinger

-

3 years ago
Nothing infuriates me or irritates me more than watching a boy-girl scene and the guy has to jack himself off to cum.
Katie

-

3 years ago
Mm Kellan makes me cum every time. I'd love to have him me 😘
Hindemith

-

4 years ago
He needs to get clean before a scene.
mzprettypussy

-

4 years ago
8:22 fuckkk he's the hottest
badrouter

-

4 years ago
hot scene!
Swimmer99b

-

4 years ago
When did he get the nose piercing?
pudgester

-

4 years ago
It's such a pleasure to see Kellan do his "work"! The guy knows how to fuck. And Jacke is his perfect match. That was some genuine fucking!The threesome with Rob Burry should be outstanding! Can it get any hotter?
cinnamontea

-

4 years ago
seriously cant wait!
ccityc

-

4 years ago
First model to have 2 scenes released on here! Really excited for this scene and the many more to come!
bjh4699

-

4 years ago
more Jacob also please! He is kind of historical stud!
patrikk22

-

4 years ago
YES!
rousseau91

-

4 years ago
Finally more Kellan