Mar 20,2020
The HGF Experience - Clara Fargo Is In Love With BBC & Russel West Has A BIG One To Give
47282 views
100%
0%
WELCOME TO THE HGF EXPERIENCE! The Ultimate Ice Breaker Challenge! Equally important, give a VERY warm welcome back to Russel West! We love Russel around here! He has such a funny/awesome personality that always shines in front of the camera. Presenting him with our NEW icebreaker gameshow only allowed him to show us MORE of his personality/mannerism/and hilarious facial expressions! Now, onto our starlet... Clara Fargo has shot several scenes for HotGuysFUCK now and our hot young studs always seem to REALLY enjoy fucking her. I mean, can you blame them? She's petite with a juicy PHAT ass and a TOTAL freak in the bedroom. She does it all. Ironically, Clara has been in the mood for some major BBC. She was licking her lips looking at Russell right from the start of the HGF experience. Follow along with the fun as they work their way through each round of this hot ultimate ice-breaker gameshow that has them playing juicy/naughty truth or dare cards - while losing their clothes at the same time. By the end of the game, Russell and Clara were so horny for each other that Russ LITERALLY carried Clara off to the bedroom to lay down the BBC pipe like their was NO tomorrow. After the facial cumshot, Russell admitted to Clara that she even taught a sexually experienced guy like him a few things! Definitely one of the HOTTEST scenes of 2020 already.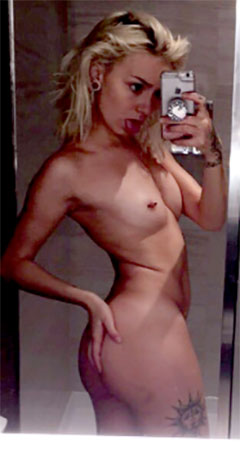 Hmptnalln12

-

3 weeks ago
Dude Russel is a stud. Good job bringing him back. Can't wait to see more.
bjohn93

-

2 months ago
haha nice add
Amandeep

-

2 months ago
We want to see top femalepornstars of this site like rachel ford and jazmine gracia too
frogman12

-

2 months ago
Glad Russel left his pubes more natural. Great dick. And Clara is always perfection
JasonBeck

-

2 months ago
I'm very excited to see Pastor coming back!
JasonBeck

-

2 months ago
Clara must've taken her horny pills because I've never seen her savage a cock like this before. Damn. We're talking Stephanie Amato levels of cock savaging..
JasonBeck

-

2 months ago
"Sponsored by Too Hard"? Puke. Then why did I still have to pay for it?
JasonBeck

-

2 months ago
This is legit a TERRIFIC scene. It sounds weird to talk about "Production Values" in porn, but damn this is well produced with flattering lighting that highlights the sexiness of BOTH Russel and Clara. Plus, the icebreaker game helped loosen them up and make them more comfortable together. Seriously this scene is GREAT.
Jko122

-

2 months ago
everytime i start a new video i'm praying for a preview featuring kaleb bell ... :)
Amandeep

-

2 months ago
Honestly i dont find this guy attractive at all
Amandeep

-

2 months ago
Bring back peter groom and calvin skinner too
Amandeep

-

2 months ago
Thanks for bringing back old guy of this site back in the next video i also wanna see nic rivers, mario cortez, diego cruz, brett lucci, jonny pitt back especially nic rivers