May 11,2020
The HotGuysFUCK Experience - Asian Sensations Andrew Wong & Kim Smiles
52306 views
86%
14%
WELCOME TO THE HGF EXPERIENCE! Looking for entertainment? Andrew Wong has enough energy, charisma, and personality to entertain an entire STADIUM. Kim Smiles is more of the shy type at first, but turns super freak in the sheets once she hits the bedroom. We ran these two newbies through the HGF gauntlet, trading underwear, demonstrating BJ form, you name it. If the ice wasn't broken after a warm up like THAT, then we're not sure what to tell ya. Fortunately for us, clearly the ice was broken with a sledgehammer this time because once they got in the bedroom, all sexual hell broke loose... and we mean that in the BEST way.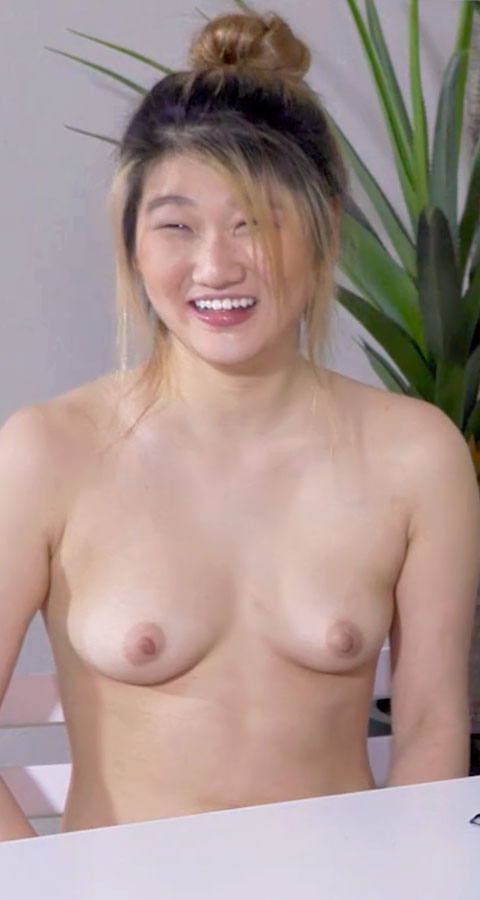 rockorollin88

-

6 days ago
Not ordinarily attracted to asians but this video may have altered that. Keep up the good work. Videos have vastly improved.
andrewhaanfan1

-

6 days ago
ANDREW!!!!!!!! in love with his energy
JasonBeck

-

2 weeks ago
Kudos to Andrew for having a great time here and letting it show. It's nice to see a guy with such infectious enthusiasm.
Merlin2099

-

2 weeks ago
So fucking hot! More of him!