Mar 30,2020
Thick Dick Hottie Marcus Mora Loves The Big Ass & Tits On Summer Saunders
61992 views
88%
13%
Marcus Mora and Summer Saunders are a match made in heaven. Her big ass and his big, thick cock were made to hook up together. Side note, Marcus and Summer really hit it off. They were inseparable off camera. Pretty sure they even slept in the same bed together during their stay. True love? That chemistry really shows in this hot scene. Two pros at fucking putting on an absolute show filled with passion, lust and hard fucking. A+!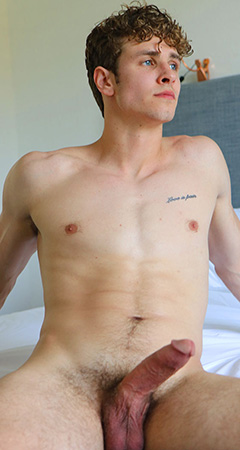 Shapeifyou

-

1 month ago
this white woman with her dreads is a huge turn off. please dont use her again to fuck these hot guys
JasonBeck

-

1 month ago
Is this guy the next Kaleb Bell? He's certainly on the right track.
JasonBeck

-

1 month ago
Truly a hot-ass scene. Marcus just never disappoints.
Marvinpr

-

1 month ago
Bring Tyson Perez back please!!!!!
Jko122

-

1 month ago
Marcus Mora is hot af!
hotguychoigai89

-

1 month ago
nice body ang great fuck. bring him back pls
hotguychoigai89

-

1 month ago
nice body ang great fuck. bring him back pls