Jun 17,2019
Ultimate College Bro Chad Duff Fucks 18yo Freshman Teen Naomi Porter
109117 views
100%
0%
Holy shit you guys... If you look up Chad Duff in the dictionary you will see - SAVAGE. This super bro loves to show off his pipe laying skills in front of his jock buddies back home, so it's no wonder why he was such a natural in front of the camera. Just check out the look on his face when he looks over at the camera and smirks as if he's saying, "Ya... did you see that?" You can just see that he gets a kick out of having control. Fresh out of high school, 18-year-old sweetheart Naomi Porter didn't know what she had coming. Don't let her innocent looks deceive you though... She's a borderline sex-a-holic and Chad is just a sick fuck that can never get enough. Combined, you have a concoction that screams "Scene of the Year". These two would have fucked all day if we didn't periodically have to step in and stop them. Amazing scene that goes all over the house as these two fuck nice and hard on just about every surface. Come along for the ride!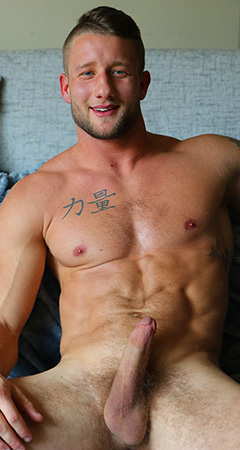 irritablewinter

-

1 month ago
This is my absolute FAVORITE scene, by far. Nothing compares!
jello2311

-

3 months ago
dime
Princessporscha

-

6 months ago
We need round 2! This video is my favorite on this site by far, I've watched it around 30 times lol. Chad can control me anytime he wants!
arnehuynh

-

9 months ago
SÃ¥ bra He is hotest man . I need more
Chadduffissohot

-

10 months ago
More chad please. He's my ultimate crush omg! He can own my pussy anytime anywhere!
chekslovakian

-

10 months ago
Threesome with Kaleb?
chekslovakian

-

10 months ago
More Chad. His dominant side turns my little pussy on
QEvekXHdU9

-

10 months ago
Need more of him ASAP.
tenuous6

-

11 months ago
Absolutely hot alpha stud. Second on a threesome with Kaleb; that could be the hottest video on the site if done well.
sXvgjBvgEpJv

-

11 months ago
This is such a great video. He's so fucking hot.
Jko122

-

11 months ago
Threesome with Kaleb and Chad - or as already said: group scene with John Murphy or Vinny besides them - would probably be the hottest video of all times ... just to mention ...
Swimmer99b

-

11 months ago
I want to see him, Kaleb and Murphy leave a bitch air tight
djw1989

-

11 months ago
shes hot. hes hot. his facial hair, body, body hair, tats, everything. keep it coming!
cashxplay

-

11 months ago
The scene is hot af except for the camera guy's big mouth. Please STFU
r4DfefhQ

-

11 months ago
Chad is the best - can we have more of him - PLEASE - he is amazing - sexy and cute and so hot !!
JasonBeck

-

11 months ago
Chad is undeniably hot as fuck and this video is dynamite, but smacking a girl in the face is never acceptable in my book.
blkchoc78

-

11 months ago
Would love to see Chad paired with Piper Madison.
digidydawg89

-

11 months ago
Just make him permanent. Rename the site to WatchChadFuck. Seriously tho, I hope you already filmed more scenes with him.
sXvgjBvgEpJv

-

11 months ago
He's cute and hot. Great body and dominant. Bring him back.
Lstshn9

-

11 months ago
The best I've ever seen on this site. Dude is a master
WtDpNARDKP

-

11 months ago
I don't even smoke but wanted a cigarette after watching this preview!
Amazedbyporn

-

11 months ago
It's about time y'all showcase this beast and all his glory. Chad had this bitch dazed & confused the way he was piping. So sexy, so dominate, so alpha don't let him go to waste! Bring him back & supply him with tons of pussy he rightfully deserves!