Mmmm check out uncut Rico Vega! This buff young bodybuilder is lookin' like a SNACK. Paris Niya is our new chick and don't overlook her shy persona... This hottie has got an appetite for cock and takes it like a champ. Rico doesn't mind... after all, he's just there for the pussy. Less talking is better for this horny stud. Enjoy watching Rico have his way with this new babe.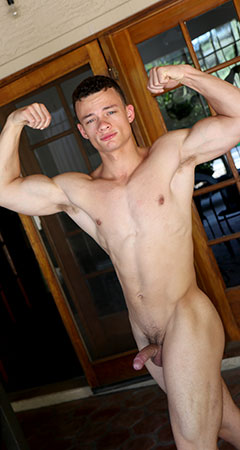 maxi81

-

1 year ago
Rico is sexy to me because his body isn't too bulky or too skinny. Just perfectly ripped which should be the standard for hotness. Love the back view and overhead angle of the missionary.
tiberian

-

1 year ago
ANOTHER VIDEO WITHOUT A CUMSHOT AND POOR CAMERWORK ARE YOU GOING TO DELETE THIS NEGATIVE COMMENT AS WELL
tiberian

-

1 year ago
ANOTHER VIDEO WITHOUT A CUMSHOT .HAD ENOUGH CANCELLING MY MEMBERSHIP
sXvgjBvgEpJv

-

1 year ago
Who's is the guy with the curly hair about :14 seconds in with a chick riding him?
JasonBeck

-

1 year ago
Glad to see Rico return, however I'm guessing this one predates the other vid he shot. He had a lot more confidence and found his rhythm better in the other vid. These two are really well matched though as they look like High School sweethearts.
nitanjel

-

1 year ago
loved seeing Rico's ass while he went at it!
Spartans987

-

1 year ago
if the photographer is going to talk, he should join the sex scene otherwise don't talk, we don't need the interviews, it kills the scenes
bigred220

-

1 year ago
Please more of Paris !!!!
LAHOT14

-

1 year ago
sexy Rico